Experts examine recorders from plane crash
China Daily | Updated: 2018-02-14 09:30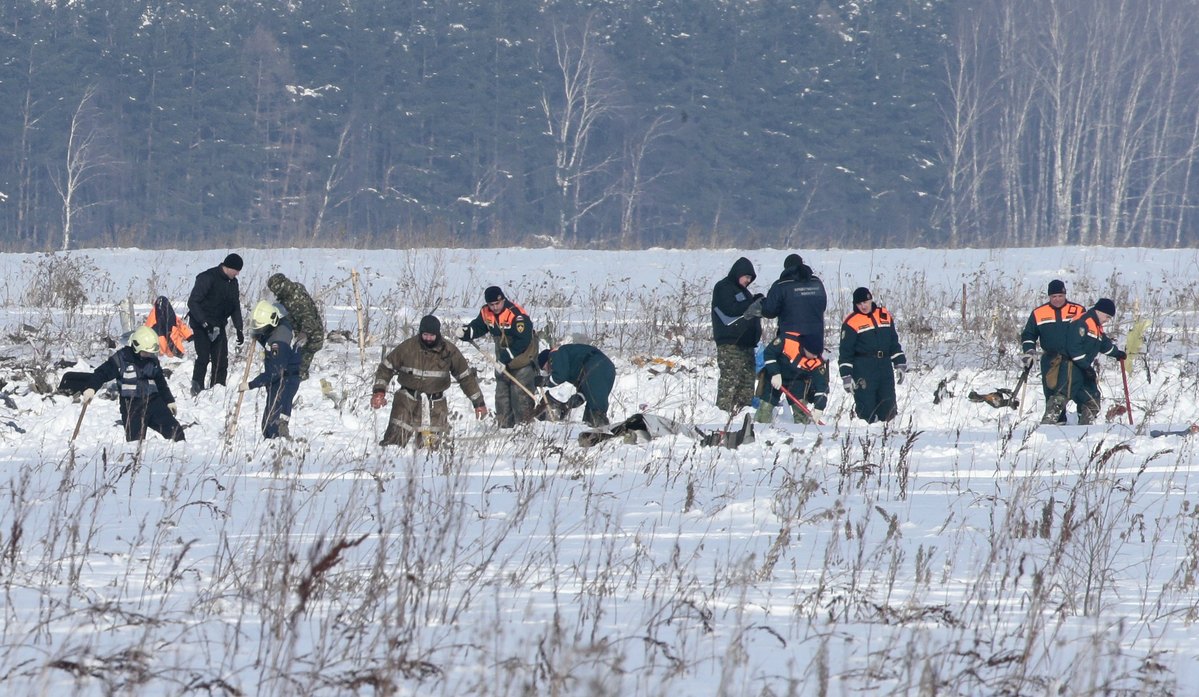 MOSCOW-Wading through knee-deep snow, hundreds of emergency workers searched a vast field near Moscow on Monday for remains of the 71 victims from the crash of a Russian airliner, and aviation experts began deciphering the jet's two flight recorders.
Investigators quickly ruled out a terrorist attack in Sunday's crash of the AN-148 regional jet bound for Orsk in the southern Urals. The air disaster has reignited questions, however, about the twin-engine plane that was developed jointly by Russia and Ukraine but phased out of production amid the political crisis between the neighbors.
The model has a spotty safety record, with one previous crash and a string of major incidents in which pilots struggled to land safely. The carrier, Saratov Airlines, has grounded several other AN-148s in its fleet pending the crash investigation.
Antonov, Ukraine's state-run aircraft manufacturing company, is ready to participate in the investigation, the company said on Monday.
"In case of receiving an official invitation, the specialists of state enterprise Antonov are ready to take part in the investigation of this aviation accident," Antonov said in a press release.