Cartwheels across the decades
By Zhang Xingjian | China Daily | Updated: 2018-02-20 10:17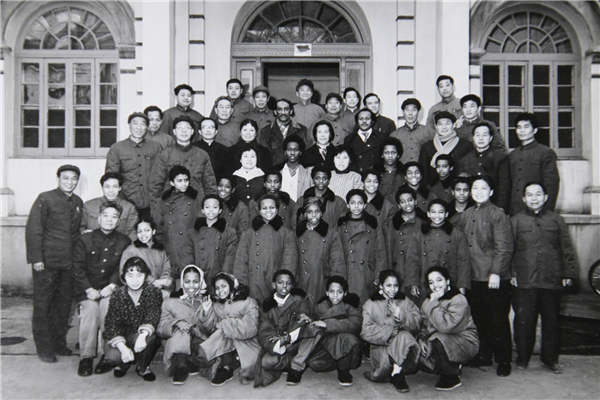 Emotional reunion as Sudanese acrobats meet Chinese instructors from Wuhan after 46 years, Zhang Xingjian reports.
More than four decades ago, a group of Sudanese acrobats were sent to the Wuhan Acrobatic Troupe and underwent three years of professional acrobatic training from 1971 to 1974, as part of the Agreement on Sino-Sudanese Scientific, Technological and Cultural Cooperation signed by the Chinese and Sudanese governments in August 1970.
Four decades later, nine of the Sudanese acrobats have returned to China and once again met their beloved instructors in Wuhan, capital of Central China's Hubei province, between Nov 18 and 20.
From barely knowing each other to establishing a deep affection, the protagonists of this story mark their beginning at the No 3 Courtyard in Dongting Xiaolu Street of Wuhan, where the Sudanese got their first taste of Chinese acrobatics.
"A total of 50 trainees between the age of 8 and 15 were sent to Wuhan in late October 1971. I was the youngest girl in the class, and had no idea what an exciting life experience I was about to enjoy," Nahed Shrhabel Ahmed Mohamed said in halting Chinese.
The 55-year-old was the only female acrobat in the "Back to China" tour. These days, she is head of the training department of the Sudan Acrobatics Troupe and a noted gymnastic acrobat in Sudan.
She has three daughters, and the youngest, age 9, is studying gymnastics in her spare time.