McCarthyism making a comeback in the US
chinadaily.com.cn | Updated: 2018-02-22 20:28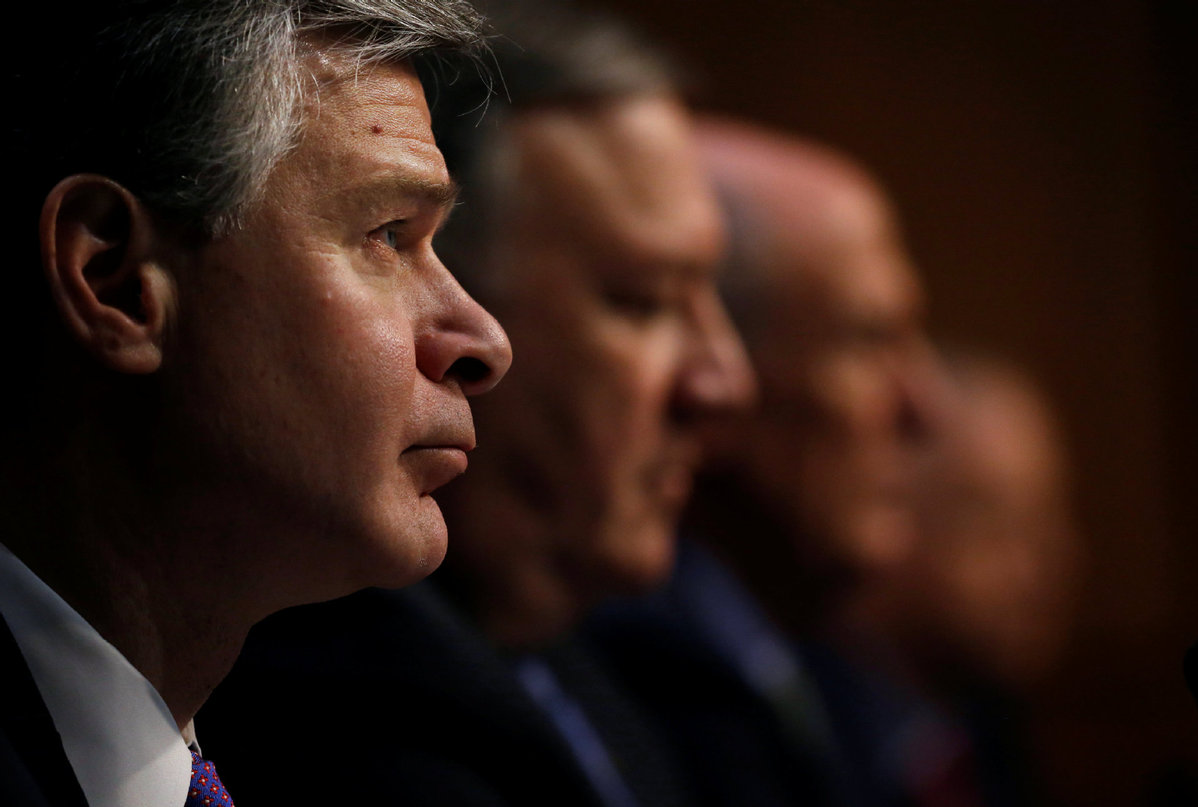 When we learn that Chinese students and scholars were singled out as a threat to US national security at a congressional hearing on Feb 13, what comes to mind is nothing but the return of the notorious McCarthyism.
Asked by Senator Marco Rubio to comment on "the counterintelligence risk posed to US national security from Chinese students, particularly those in advanced programs in the sciences and mathematics", FBI Director Christopher Wray responded that Chinese students and scholars pose a national security threat that requires "a whole-of-society response".
It is shocking that such a high-ranking official as the director of the FBI should make such ridiculous remarks on such an occasion, and openly display such prejudice against Chinese scientists, professors and students working and studying in the United States.
Behind such remarks is the anxiety in the US that one day China will overtake the US to become the strongest power in the world. But that is no excuse for some US politicians to tar all Chinese students with such unfounded suspicion, which will serve only to generate hostility and discrimination against them.
With all Chinese students and scholars being placed under greater scrutiny without any real justification, it is a blatant encroachment on their rights, and only brings shame on the US which likes to boast of its championing of human rights around the world.
There is also no reason for US politicians to fear that China's rise poses a threat to their country's supremacy. That China's rapid economic development in the past several decades has contributed immeasurably to the prosperity of the US points to the fact that a prosperous China is playing a supporting role for the development of the US and the world at large.
Even if China catches up with the US in terms of its overall economic strength in the near future, Chinese leaders have reiterated time and again on different occasions that the country will never seek hegemony. What China intends to achieve is happier lives for its people and greater contributions to the peaceful development of the world.
The comeback of McCarthyism in the US only serves to show that it suffers more in apprehension than in reality.