Transforming transport with tech
By Ma Si | China Daily | Updated: 2018-03-05 09:15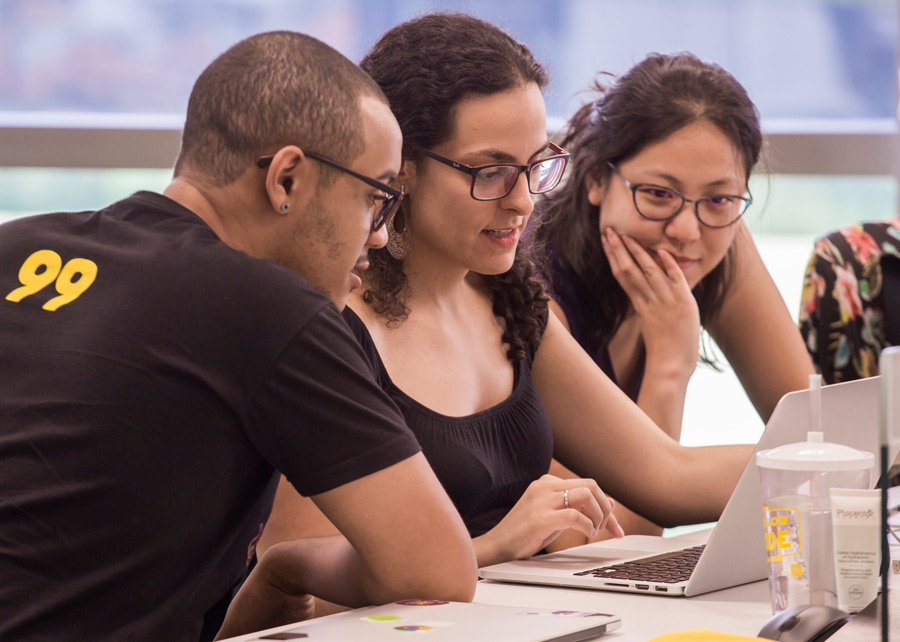 Didi Chuxing accelerates its expansion abroad via M&As, arms
One February morning, nearly 9,000 people braved sub-zero temperature and chilly wind to assemble at a Beijing stadium to wildly cheer their employer's stupendous success overseas.
The company concerned was Didi Chuxing, China's largest ride-hailing company and the world's second most valuable startup after Uber Technologies Inc; and the event was its annual lunar year-end conference.
Didi inspires such fierce loyalty and unstinting admiration not just from its employees but users, clients and investors alike. At the conference, Didi's CEO and founder Cheng Wei held center stage and thanked the gathering as well as the 1,000 new staff in Brazil.
A month back, global-minded Didi had bought a controlling stake in 99, a major ride-hailing company in Brazil, South America's largest economy. The deal marked Didi's first cross-border acquisition.
"Going global is a top strategic priority for Didi," said Cheng. "Now we have employees on the other side of the earth. It takes two days for them to come to Beijing by plane."
That was not an off-the-cuff remark. Cheng was hinting at Didi's broader ambition to transform international transportation eventually by innovating technology.
After first outcompeting its arch rival Uber, and then forging a merger with it in China, Beijing-based Didi is expanding globally, and will still fight Uber in other markets by partnering the latter's rivals.
The company, founded with 800,000 yuan ($121,000) six years ago, has grown into a heavyweight with a valuation of $50 billion. Sitting on abundant cash and armed with a rich combination of talent and technologies, Didi now aims to revolutionize transportation globally.
"In 2018, we hope to win the global battle through optimization of our internal strength," Cheng said. "After squatting down to hone our skills for a year, we are at a better position to jump up."
Jumped up it did days before the February annual conference. Didi announced it will enter the Japanese market through a taxi-hailing joint venture with SoftBank Corp.
Under the partnership, the two sides will build a ride-hailing platform to enhance efficiency for both taxi operators and drivers. They aim to commence trial services in Osaka, Kyoto, Fukuoka, Tokyo and other locations this year.
Though the specific investment size of the joint venture was not disclosed, Didi said in a statement that by integrating its deep learning-based demand prediction and smart dispatch systems with Soft-Bank's local resources and expertise, the two companies aim to optimize taxi ride-hailing services and increase passenger convenience.
"We will engage with industry practitioners, policymakers and other stakeholders, with the aim of building an open and inclusive platform that will be available to all of Japan's taxi operators," Didi said.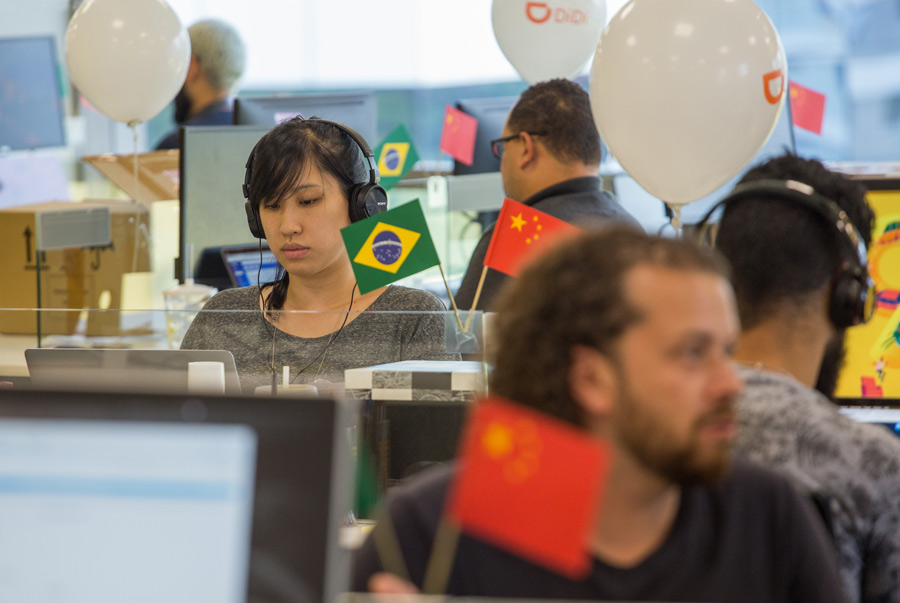 Wang Xiaofeng, a senior analyst with research firm Forrester, said Didi is making a major change in its globalization strategy. Previously, it had beefed up its overseas presence mainly through investing in pioneering local players, such as Lyft in the United States, Ola in India, Grab in Singapore, Taxify in Estonia and Careem in the Middle East. All of them are fierce competitors of Uber in their respective regions.
"But now, it's opting to move forward through mergers and acquisitions, as well as by setting up local companies on its own," Wang said.
Agreed Zhao Xiang, an analyst at Beijing-based internet consultancy Analysys. Acquisitions, rather than pure investments, will give Didi more decision-making power in its partners' development in the future and can better export its artificial intelligence technology, he said.
"Though building local partnerships with influential local partners is a faster way than starting from scratch, acquisitions and getting a foothold in foreign countries on its own can give a stronger impetus to Didi's overseas business and help it better take on Uber," Zhang said.
Also, unlike other Chinese companies that target Southeast Asian countries as their starting point for global expansion, Didi is putting heavy emphasis on South America.
It reportedly spent $600 million for complete control of 99 in Brazil. Didi also advertised online for a range of jobs in Mexico as it prepares to enter the market that is one of Uber's regional strongholds.
Didi plans to launch a smartphone app in Mexico this year and recruit drivers for its platform, Reuters reported in December.
Didi's growing interest in Mexico and, more broadly, Latin America, may well be part of a deliberate strategy, given that Uber doubled down on this market after failing to beat Didi in China, analysts said.