Ode to Peking Opera in spring
By Chen Nan | China Daily | Updated: 2018-03-10 09:00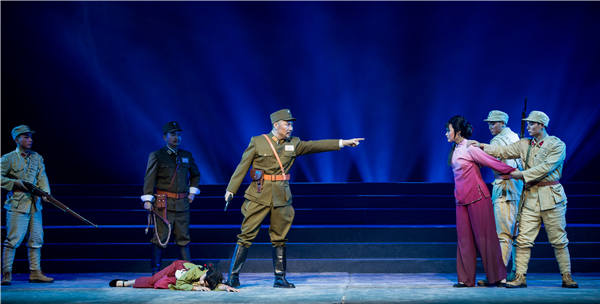 The China National Peking Opera Company is holding Ode to Spring, an event which will run till April 16, to promote the traditional art form in Beijing.
Spring is the main season for Peking Opera fans in the capital as the China National Peking Opera Company - the top national ensemble which founded in 1955 - always presents shows featuring both established and young Peking Opera artists as well as programs ranging from traditional to contemporary works.
Now, in its fifth year, the event, titled Ode to Spring, which kicked off on March 2 and will run till April 16 features nearly 20 programs.
The highlights of the event which will be staged at the Mei Lanfang Grand Theater in Beijing include a new Peking Opera piece, titled Song of the Silk Road, which make its debut over March 22 and 23.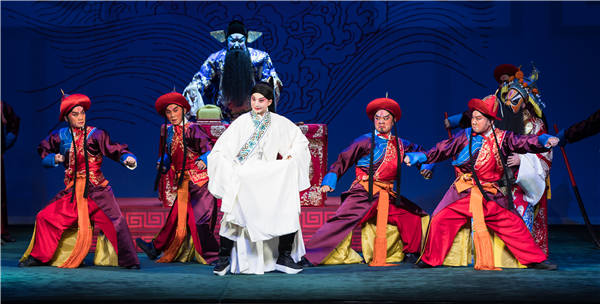 According to Song Chen from the National Peking Opera Company, the piece was inspired by the ancient Silk Road and is divided into two sections.
With Peking Opera, the 200-year-old art form, facing a decline, Song says that the company is trying to revive it with new approaches.
In Song of the Silk Road, Peking Opera artists perform songs which combine pop elements and Peking Opera - an experiment to appeal to a contemporary audience - says Song.
Speaking about the company's work, Song says: "In 2017, we staged more than 400 shows at home and abroad.
"Peking Opera is a sophisticated art form, which contains various performing styles and various roles. And what we do is to keep the tradition alive with creative ideas. But, besides staging traditional pieces, we need a new repertoire."