Historical initiative on good governance and inclusive development
By Buddhi Prasad Sharma | chinadaily.com.cn | Updated: 2018-03-11 09:51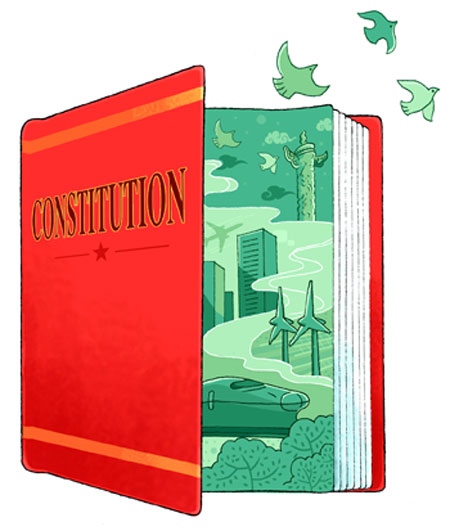 The whole world is looking at China's historic initiative to restructure its political system and create inclusive development. The past five years clearly showed the dynamism, farsightedness and pragmatism of President Xi Jinping, who is also the general secretary of Communist Party of China, to the Chinese people and rest of the world.
New amendments in the Constitution through the ongoing National People's Congress sessions will further build up more confidence, legitimacy and historic path in the domestic arena and ultimately support to achieve the Chinese Dream. Xi's leadership is very tough on corruption, poverty and bureaucratic malice, the antitheses of inclusive governance. Xi Jinping Thought on Socialism with Chinese Characteristics for a New Era is a pragmatic proposal to achieve two centuries goal and make China a modern, socialist, culturally advanced and beautiful. A prosperous and modern socialist China is definitely supportive for building peace and harmony in the world too.
So I am optimistic and positive that the new constitutional changes will not only help make China more stable and strong but also establish community of common destiny for mankind.
Buddhi Prasad Sharma is a PhD candidate at Communication University of China.