Terracotta Warrior getting checkup
By Zhang Ruinan in New York | China Daily USA | Updated: 2018-03-12 10:24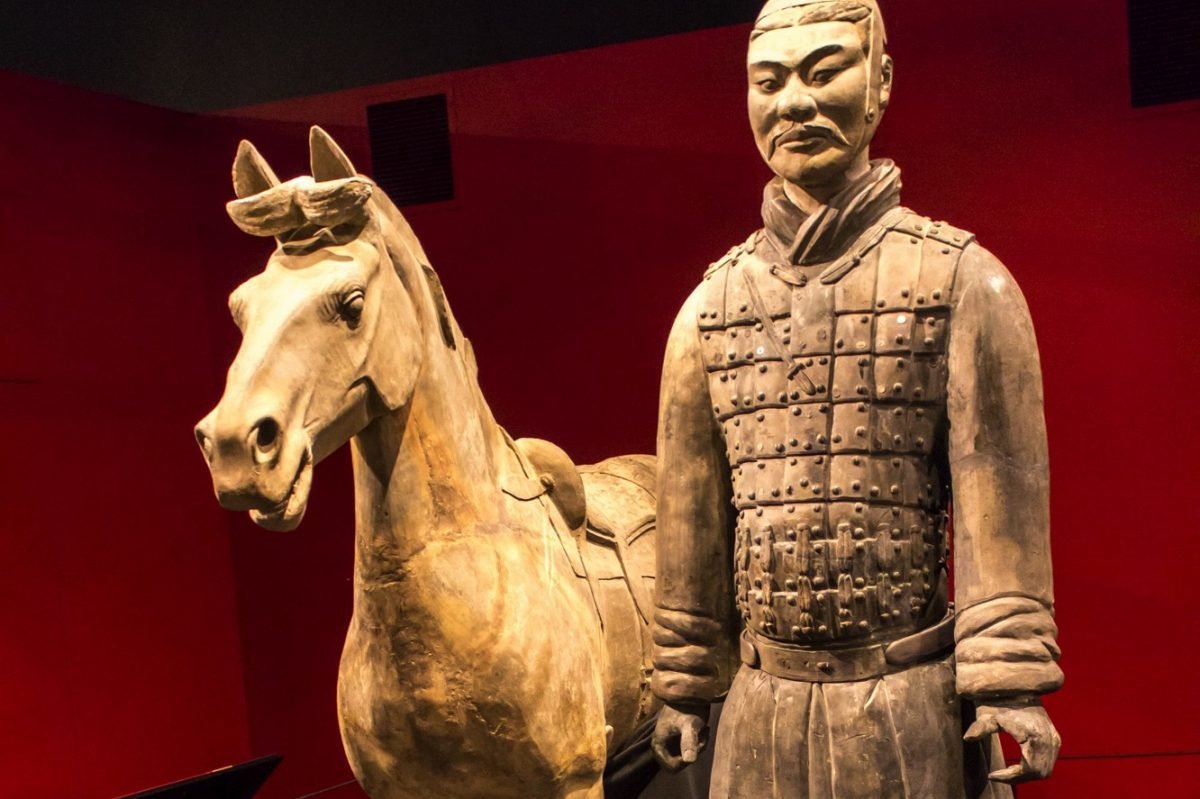 It's time to attend to an injured Terracotta Warrior.
Experts from the cultural relics authority of Northwest China's Shaanxi province met with the staff of the Franklin Institute in Philadelphia, Pennsylvania last week to discuss compensation for and restoration of a 2,200-year-old Terracotta Warrior, whose thumb was broken off by a visitor at the museum in December.
Wu Haiyun, the project manager at the Shaanxi Cultural Heritage Promotion Center, told China Central Television (CCTV) that the Shaanxi cultural relics authority dispatched two experts to the US to restore the statue.
Wu came to Philadelphia with two experts from the Qin Shi Huang Mausoleum Museum. And now they've been back to China with the relic to continue the restoration work, according to the authority.
According to Wu's interview with CCTV last week, experts from the Franklin Institute also flew to China with the Chinese experts and statue to continue the restoration work.
"We will mainly focus on the evaluation of the damage of the relic and the negotiation of the compensation methods, as well as how to work together to repair the relic with the Franklin Institute," Guo Xiangdong, assistant commissioner of the Qin Shi Huang Mausoleum Museum told CCTV.
"We are also looking at other damages to the Terracotta Warrior's statue, for example, what did the suspect do to the thumb after he brought it back home?" Rong Bo, a researcher at the Qin Shi Huang Mausoleum Museum, said in the same interview with CCTV.
According to the FBI, the statue dates to 209 BC and is worth $4.5 million. Wu said that the purpose of setting a price for the cultural relic is to protect it when it's shipped and displayed in other countries.
"The cultural relics are priceless, and we loan them to other countries because we want to promote art and culture exchange as well as understanding of Chinese culture and history," said Wu, adding that the value of cultural relics is showing them to the public.
"We reviewed all the security protocols and procedures provided by the security company, and they also demonstrated their surveillance cameras and alarm system," said Wu. "But the security did not lock the door and the alarm system didn't work because of that."
The Franklin Institute said in a statement to China Daily that the Institute has the utmost respect for the Terracotta Warriors and the rich cultural heritage they embody.
"This was a deplorable act, and we share in the condemnation of this crime as expressed by our partners at the Shaanxi Cultural Heritage Promotion Center," the statement said. "The institute has been working with the FBI and the United States attorney's office to ensure that justice for the individual responsible is served; we will continue to cooperate fully with our partners in China to maintain and protect the warriors with the utmost care and reverence."
The exhibition concluded on March 4.
ruinanzhang@chinadailyusa.com