Online dating: friend to romance, or foe?
By Sava Hassan | chinadaily.com.cn | Updated: 2018-03-13 11:11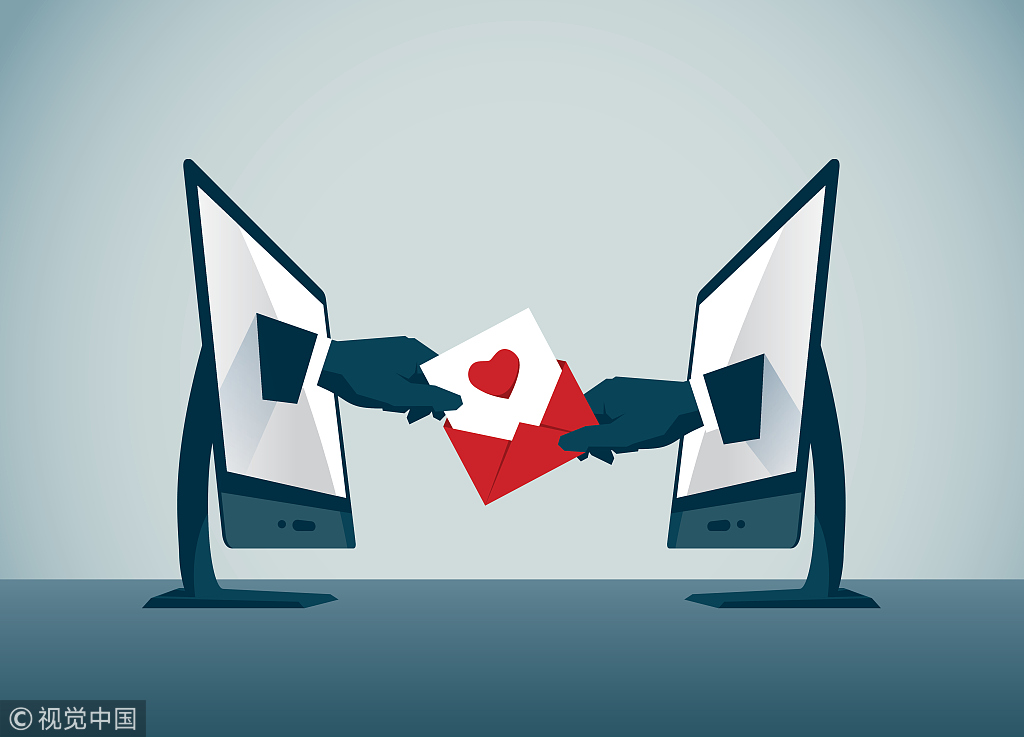 Recently, I was introduced to a couple who met over the internet through a mutual friend. They sang praises for the dating sites they used. This attracted my attention and captivated me.
Without prying into their private affairs, I was intrigued enough to request elaboration. After a few seconds of bewilderment , they were kind enough to say without the dating sites, they would not have had the chance to meet.
They admitted they are both timid individuals who would never venture into the nightclubs scene to search for a significant other. They were adamant that chatting through the internet gave them the courage and confidence to take the first step.
Their passionate and enthusiastic arguments led me to wonder: Is the internet enhancing the dating experience or destroying it? Does the internet facilitate or complicate the dating process?
To find reasonable answers to the above questions that would satisfy, I embarked on a journey of discovery.
I searched social media venues, looking for testimonials from those who found their other halves through online dating.
I also sought the testimonials of those who abhor online dating, who think it destroys the element of surprise and the excitement of discovery in the dating experience.
To get an accurate assessment of online dating, I explored the issue with some of my acquaintances who used sites to expand the horizons of their social lives or to find prospective partners.
Examining both sides of the issue, I found that both provided valid arguments to support their views.
Those who are singing praise of the experience believe the dating sites grant them sufficient time and space to discover each other without focusing on their physical attributes.
They stressed the fact some individuals lack the luxury of having time to cruise nightclubs or bars or go to social gatherings to meet prospective mates.
Then there are those who regard marriage as a business arrangement. They believe dating sites allow them to negotiate requirements and obligations to reach a satisfactory compromise, without the need for apprehensiveness. To them, it avoids unnecessary time wasted on wooing.
The other side argues most people lie through their teeth to impress their objects of affection. One cannot be certain of the identity of the individual with whom they are having a conversation. They think the whole online encounter is cluttered with doubt and suspicion from both sides of the equation.
As for my personal opinion, like any other invention of the technological age online dating has merits as well as flaws.
I do believe online dating has a negative impact on our social lives. People prefer to stay home and chat online rather than going out and interacting face-to-face. One also ought to be cautious, to avoid falling victim to con artists.
But for those who love online dating, happy hunting.
Sava Hassan is a Canadian Egyptian educator.
The opinions expressed here are those of the writer and don't represent views of China Daily website.