First multilingual book focuses on ethnic education
By Yuan Hui and Liu Xiuhong | chinadaily.com.cn | Updated: 2018-03-13 16:35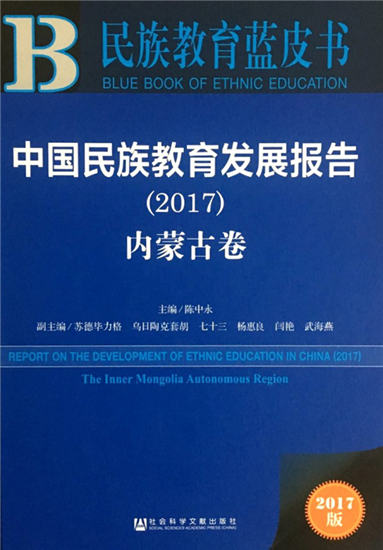 Inner Mongolia Normal University has recently published the Blue Book of Ethnic Education – the first academic book examining the education of China's ethnic minorities.
The book, written by teachers from Inner Mongolia Normal University (IMNU) was published to celebrate the 70th anniversary of Inner Mongolia autonomous region.
In 2015, experts and scholars gathered together to discuss and collect materials.
After more than a year of hard work the book was published, with copies made available in Chinese, Mongolian, and English.
Covering seven parts, it introduces the history and progress of the education of ethnic minorities in Inner Mongolia, reviews successful examples, and sketches new possibilities for educational reforms in the new era.
According to the book, the education of ethnic minorities is one of the major work areas for minorities who live in close-knit communities and it will help promote ethnic unity and progress.
Bu Xiaolin, chairwoman of Inner Mongolia autonomous region, praised the book in an introduction she wrote for the new publication.
"As the first multilingual book about the education of ethnic minorities, it is of great value to the improvement of related policies," wrote Bu.
Chen Zhongyong, editor-in-chief of the book from IMNU expressed hopes that the new release would provide a basis for related research, so as to bring the development of education for minorities to a new level.