Explosion targets Palestinian PM's convoy while visiting Gaza
Xinhua | Updated: 2018-03-13 17:07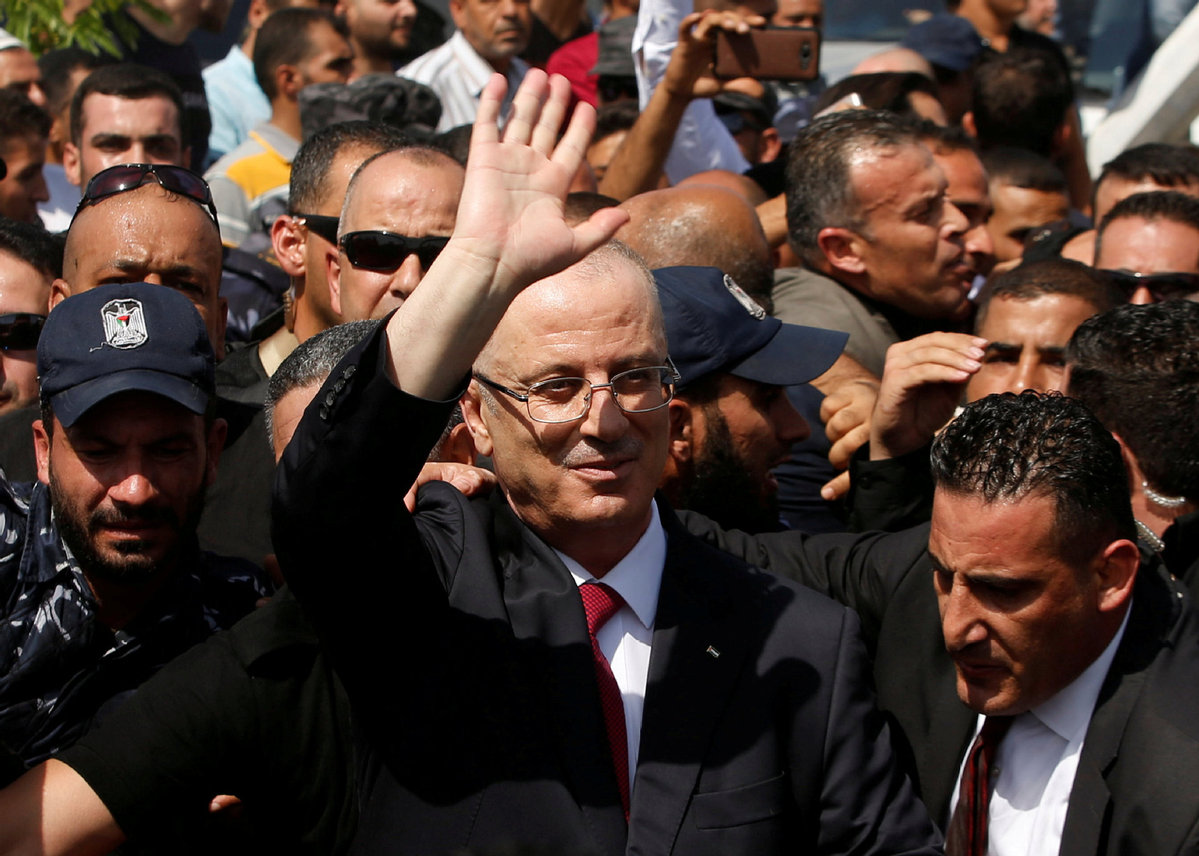 GAZA - An explosive went off Tuesday morning near the convoy of Palestinian Prime Minster Rami Hamdallah who was paying a visit to Gaza, Palestinian sources said.
The blast occurred shortly after the convoy entered Gaza, but no injuries were reported, said the sources.
Hamdallah, accompanied by Palestinian Intelligence Chief Majid Faraj, visited Gaza, controlled by the Islamic Hamas movement, to overlook the opening of a desalination plant there.
Nabil Abu Rudeineh, Palestinian President Mahmoud Abbas' spokesperson, held Hamas responsible for the attack.
"The attack on the Prime Minister's convoy is an attack on the unity of the Palestinian people," he said.
Hussein Al-Shaikh, member of Abbas' Fatah party, said in a press statement that "the grave criminal act is an unprecedented act and will have grave consequences."
Hamas-run Interior Ministry's spokesperson Iyad Al-Bozom said the convoy went on to reach its destination safely after the explosion and an investigation had been launched into the incident.
The attack could adversely affect the ongoing process of reconciliation between Hamas and the Fatah, which was brokered by Egypt. Hamas has been controlling Gaza Strip since 2007 after ousting forces loyal to Abbas.