New aid agency displays resolve for shared growth
chinadaily.com.cn | Updated: 2018-03-13 21:32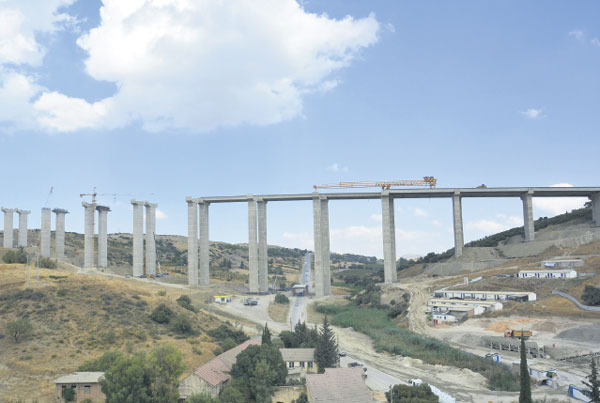 With China's foreign aid continuing to increase along with its growing global reach, the announcement on Tuesday that an international development cooperation agency is to be set up as part of the restructuring of government departments is noteworthy but not undue.
According to the plan submitted to the country's top legislature, the new agency will help enhance the strategic planning and coordination of foreign aid and humanitarian assistance, which is now mainly the work of the ministries of commerce and foreign affairs.
It will also enable China to clarify that it seeks to promote the self-reliance and resilience of the recipients of its assistance, and never imposes any political conditions on its aid or seek to use it as a means to interfere in the internal affairs of recipient countries.
This is much needed, because even though it upholds the principles of mutual respect, equality, mutual benefits and win-win results in providing foreign assistance, the lack of information about its aid has left room for suspicions to be raised about its motives. Some critics in the West accuse it of being a "rogue donor", claiming it uses aid to support authoritarian regimes in return for access to their countries' natural resources
But the facts speak louder than words. China has been a long-time friend of developing countries and it has remained staunch through times of adversity. Now as the world's second-largest economy, China is fulfilling its international responsibilities by providing help so countries can thrive and their peoples live better lives.
And thanks to its own economic development, China has never been closer to the center stage in world affairs. So that now, as well as providing material assistance, it is sharing its wisdom and experience in poverty alleviation and development, which has been welcomed by countries around the world, as demonstrated by those along the ancient Silk Road trade routes that have enthusiastically embraced the Belt and Road Initiative.
Even though it is known that poverty and need cause anger and these lead to strife and wars, benevolence is all too often stifled by selfishness. Friendship can bring people together and overcome all these problems, which is why international development cooperation is at the heart of the community of shared future for all humankind that President Xi Jinping has proposed.
The establishment of the new agency marks a new phase in China's efforts in that regard.