China's economic success; a blueprint for Africa
By Douglas Oduor Nyagudi | chinadaily.com.cn | Updated: 2018-03-14 13:50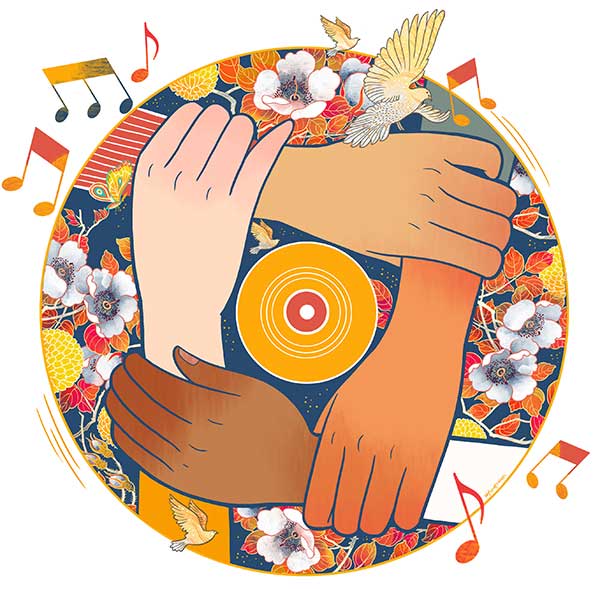 In the 1960s when most African countries were gaining colonial independence, their economies were rated averagely better than China's. Africans learnt more of the Asian country in the 70s when it fully funded and built the Tazara railway that linked Tanzania and landlocked Zambia. At a cost of $406 million (in billions at present rate) it was the single largest state-funded project undertaken by China in the continent. A few years later it initiated the reforms and opening-up process while Africa pursued different development models. Four decades down the line, Africa has a lot to learn from China.
Still stacked together as developing countries, China is in its own lane. Its meteoric rise has made it the second-biggest economy in the world. It is best known as the global factory and has lifted 800 million people out of poverty. Conversely, Africa is laden with high poverty rates with more people living in extreme poverty according to the World Bank. Its share of global trade remains very small, at around 2 percent of the world trade while its competitiveness is fairly low.
What has China done right?
First, is its bold decision to forge its own development path. Whereas most developing countries prescribed to the Washington Consensus, which advocated for a free market through privatization and deregulation among others, China ignored this model and instead consciously and massively funded its own development model. The model, backed by research and infused with Chinese way of doing things, pragmatically accessed its problems and developed solutions that promoted its competitive advantages.
The economic zones became the nucleus of development under the government backing. Research was used to initiate and develop projects, while pushing firms to be globally competitive. There was boldness in elevating successful experiments and even closing down unviable ones.
Emerging industries absorbed workers from the farms inherently lifting millions of people from poverty. Its GDP growth averaged nearly 10 percent and achieved its Millennium Development Goals (MDGs) by 2015.
Africa on the other hand followed the Washington consensus that promoted a free market. Massive changes took place under the prescribed structural adjustment programs in the 80s. With the help of Bretton Woods Institutions -The World Bank and the International Monetary Fund, governments eliminated price controls, encouraged privatization of publicly owned companies and undertook massive cuts on civil servants.
Down the line, the privatized firms are not as productive and industrialization is yet to take off. Infrastructure development was starved of much-needed funds thus curtailing development. Employees who were sent home increased the number of unemployed, sending more people below the poverty line. Africa is now shoring up its infrastructure stock courtesy of Chinese loans.
Second, China's move to have one-party governance and pursue peace and development has brought a sense of predictability, which is a catalyst of investment and growth.
It is the vision and mettle of Chinese leaders that has seen the country skirt over tumulus time and build resilience. The CPC party has managed the country from an isolated communist nation to an open, market based nation by developing and strictly implementing pro-development policies. The Chinese government has the ability of getting things done.
Although democracy in Africa has had its successes, such as ridding countries from dictators, it has little to show economically. Economic growth in most countries is unstable, with markets coming to a near halt during electioneering periods. Leaders rarely harbor long-term visions since their tenure is short and new leaders rarely fund them. Moreover lengthy stakeholder consultative processes delay initiation of projects, which in some cases, are abandoned due to disagreements.
Third the Chinese people are thrifty by nature. As a habit, they have a personal saving rate of up to 25 percent, cushioning them from personal bankruptcies. This has created financial securities for many families and reduced the government's expenditure on social welfares. It certainly gives the country the ability to finance a greater share of their development needs and give them the much-needed flexibility to formulate and implement policies to address development challenges, direct resources into high priority areas and strengthen state capacity.
Sub-Saharan Africa on the other hand has the lowest savings rate in developing world. On average, domestic savings are about 18 percent of GDP in 2005 according to World Bank estimates. This has significantly affected the ability of financial institutions to offer credit to small and medium enterprises and thus stimulate the domestic economy.
Last but not least, is China's education sector's strong link between its academia with the private sector. The relationship has become symbiotic with the education institutions offering a platform for research and development together with building human capacity that is absorbed and drives the private firms. Besides elevating the level of innovation and development together with strengthening resilience in these companies amidst a difficult global market, it has continuously offered employment opportunities to the young graduates.
Perhaps it is time for Africa to adopt the Beijing consensus. The continent is keen on reducing poverty levels, build infrastructure and fire up its industries, similar challenges China faced and eventually solved. Africa can surely succeed too.
The author is a political analyst working with Smartcomm Networks, a think tank in Kenya.
The opinions expressed here are those of the writer and don't represent views of China Daily website.