Chinese landmarks turn green for St. Patrick's Day
Share - WeChat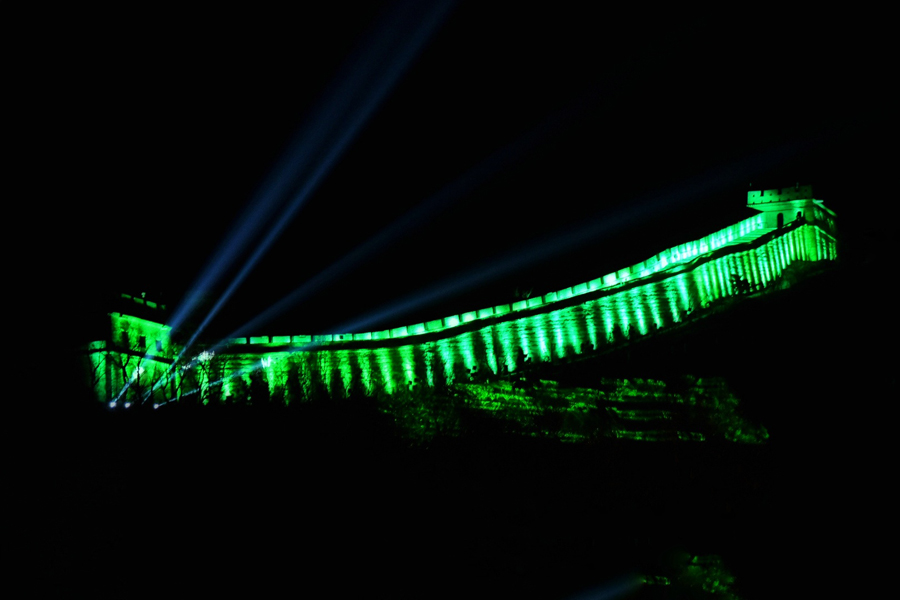 As part of Ireland's Global Greening event held by Tourism Ireland, 2018 marks the fifth year for the Great Wall of China to turn green in celebration of St. Patrick's Day.
"The Irish government and people of Ireland are so honored to see more Chinese landmark buildings have joined 2018 Ireland's Global Greening event in 2018. And I'd like to express my gratitude for my Beijing counterpart's effort to turn the Great Wall green again," said Simon Coveney, Irish Minister for Foreign Affairs and Trade.
A total of 10 Chinese buildings and scenic spots have been decorated with green lights this year. In addition to the Badaling Great Wall in Beijing, Canton Tower in Guangzhou, Ruins of St. Paul in Macao and the Zhongyuan Tower in Zhengzhou, Nanjing-based Cenbest Building and the International Financial Center have been illuminated for the first time.