China-Ireland higher education forum in Dublin aims at boosting cooperation
Xinhua | Updated: 2018-03-21 11:07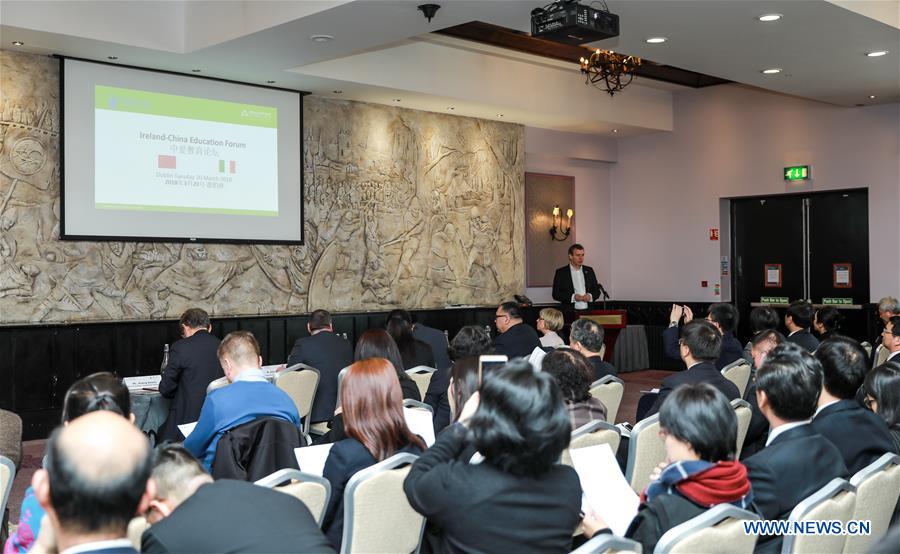 A high-level forum aimed at promoting the exchanges and cooperation between Chinese and Irish higher education institutions was held here on Tuesday.
Over 100 delegates from top universities of both sides such as Peking University, Nanjing University, Trinity College Dublin and University College Dublin attended the one-day event entitled "Ireland-China Education Forum".
Chinese Ambassador to Ireland Yue Xiaoyong and officials from the Irish Department of Education and Skills as well as some Irish university students who are interested in studying in China also attended the forum.
Jointly organized by Enterprise Ireland and China Education Association for International Exchange (CEAIE),the forum held at Clontarf Castle Hotel consisted of three parts, namely conference speeches, social networking and a "Study in China" exhibition.
Participants of the forum reached a better understanding of each side through in-depth exchanges of views and warm interactions and some of them have demonstrated great interest in cooperation with each other or studying in China, said Zhao Lingshan, secretary general of CEAIE.
Related Stories