Washington DC teams up with Chinese social media giant to attract Chinese tourists
Xinhua | Updated: 2018-03-21 16:06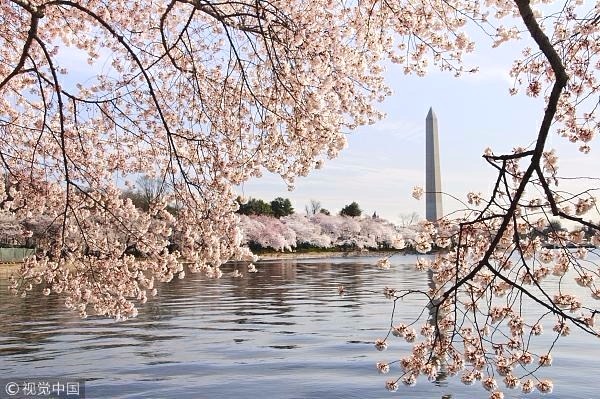 The tourism promotion office of US capital city Washington DC on Tuesday announced that it's partnering with Wechat, a major Chinese social media tool, to attract more Chinese tourists.
"By expanding our partnership with WeChat, we are able to communicate with potential Chinese visitors on the platform they use most. We can also enhance the visitor experience for more than 300,000 Chinese travelers who visit Washington, DC every year," Elliott Ferguson II, president and CEO of Destination DC, said.
As part of the partnership, Wechat will help businesses in Washington to set up official accounts on its platform, create Wechat mini programs, and plug into the Wechat Pay system, to better serve Chinese tourists.
"We are excited to work with Destination DC, we appreciate their commitment to Chinese travelers and look forward to facilitating their engagement with our users on WeChat," Juliet Zhu, Head of WeChat Marketing, said in a statement.
In a statement, Destination DC noted China has been Washington's largest overseas market for the past few years, partly due to the city's vigorous programs to coach its restaurants, hotels and tour providers to better cater the needs of Chinese travelers.
In 2017, Destination DC's official account became the most followed among all US destinations on Wechat, it said.
Destination DC said it is optimistic that Chinese tourists to the city will continue to grow, particularly boosted by two directed flights, one already opened from Beijing and the other to be opened soon from Hong Kong.
Washington DC a city of 700,000, was designed by French architect Pierre L'Enfant in 1791. Many US federal buildings, memorials, museums and the iconic cherry blossom attract millions of visitors here each year.
Wechat is one of the most widely used Chinese social media platforms, featuring messaging, social communication and gaming functions.