Clinton warns over Brexit
By Julian Shea in London | China Daily | Updated: 2018-04-11 09:11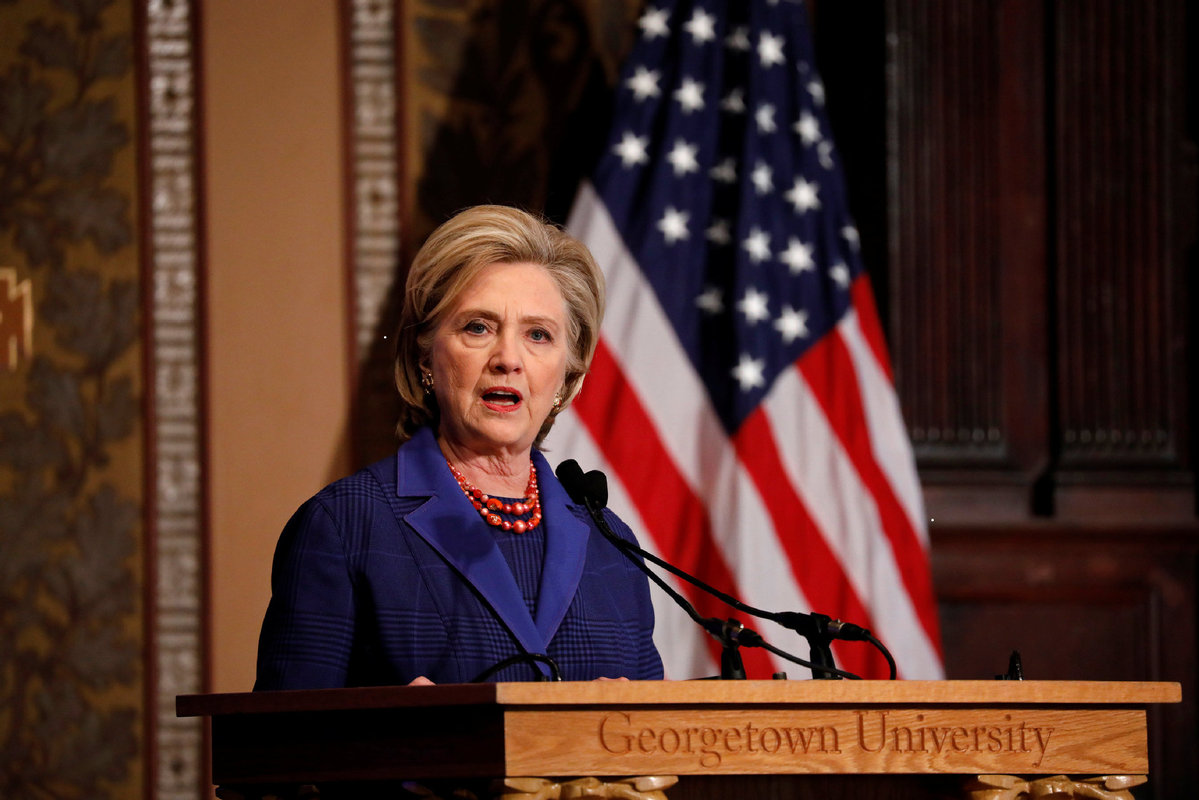 Clinton warns over Brexit
Hillary Clinton, former secretary of state of the United States, has warned the British government that the hand of history will be "heavy and unforgiving" if the Brexit process results in a hard border between Northern Ireland and the Republic of Ireland, threatening the Good Friday agreement peace settlement agreed 20 years ago.
In 1998, 30 years of violent conflict in Northern Ireland that also affected mainland Britain and the Republic of Ireland were brought to an end by the deal, secured by the work of politicians on both sides of Northern Ireland's political divide, and others including then-British prime minister Tony Blair and US president Bill Clinton.
But on its 20th anniversary, uncertainty over the future of the post-Brexit Irish frontier has placed the agreement in serious doubt.
When the deal was agreed two decades ago, Blair famously spoke of "feeling the hand of history on (his) shoulder", and in an article for The Guardian newspaper on the current situation, Clinton very obviously echoed those words.
"If short-term interests take precedent over solving the long-term challenges that still exist in Northern Ireland, then it is clear that the hand of history will be both heavy and unforgiving," she said.
"We cannot allow Brexit to undermine the peace that people voted, fought and even died for.
"Reinstating the border would be an enormous setback, returning to the 'bad old days' when communities would once again be set apart."
'Shortsighted'
In an interview for a Northern Irish website, she also described Brexit as "a shortsighted and unfortunate decision that was in great measure motivated by misconceptions and myths about what was happening in the relationship with the EU.... Nobody knows what Brexit is going to mean".
Clinton and her husband are in Northern Ireland's capital Belfast for a conference to mark the 20th anniversary of the agreement, featuring many of the key participants in the peace process, including former US diplomat George Mitchell.
After the conference, Mitchell and Bill Clinton will become the 83rd and 84th people to receive the freedom of the city of Belfast, in recognition of their work for lasting peace.