Homeless actors put crisis in the spotlight
China Daily | Updated: 2018-04-11 13:56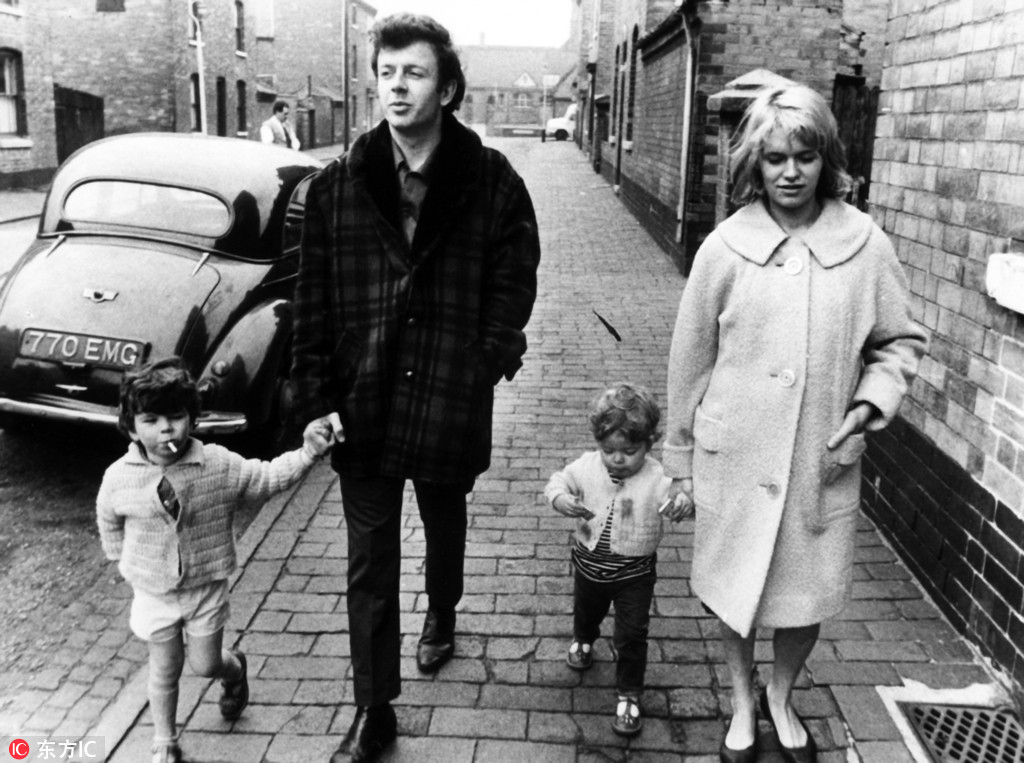 LONDON - In an anonymous east London back street, Cathy sat facing a housing officer, anxious to discover whether she will be given somewhere to live with her daughter, who is about to sit exams.
It is good news: The authorities can offer the homeless family a fairly new place with affordable rent. There is only one problem - it is 483 kilometers away from Cathy's dementia-ridden father and her daughter's school.
"I don't want this," Cathy said desperately, as she broke down in tears, oscillating through hope, rage and pleading.
"I want to go home."
Cathy is a fictional story, produced to mark the 25th anniversary of the theater company Cardboard Citizens, which started life in Cardboard City, a site where about 200 homeless people used to live near London's Waterloo station.
The play, which has been touring the UK since 2016, revisits - 50 years on - veteran British director Ken Loach's television play Cathy Come Home, famous for shocking viewers with its grim depiction of the slide into homelessness.
After more than 100 performances in venues ranging from the parliament and the Edinburgh Festival to hostels and prisons, Cathy is playing in London's Soho Theatre and will set off around Britain again in mid-April.
Theater director Adrian Jackson started the charity to challenge perceptions, raise awareness and foster debate around homelessness, inspired by Brazilian Augusto Boal's Theatre of the Oppressed, which uses theater to promote social change.
Britain is experiencing a housing crisis as homebuilding has declined since the 1970s, driving up property prices faster than wages. The government has set an ambitious target of building 300,000 new homes a year by the mid-2020s.
Rising problem
Homelessness has risen in England for more than six years, with 80,000 families in temporary accommodation in England, including more than 120,000 children, government data shows.
The audience for the rehearsal in the charity's Whitechapel offices was made up of dozens of homeless people, who come by regularly to take part in productions, work on computers, use the kitchen or access health and employment services.
The play is one of more than 80 performed by the company since 1991, most of which explore homelessness using Forum Theatre, a method pioneered by Nobel Peace Prize nominee Boal.
It is a form of interactive theater where audiences suggest how characters like Cathy can make different choices and the cast improvise to see how the changes affect the outcome.
Jackson sees potential for change in the thought-provoking discussions among audiences that follow performances.
"They talk about the housing crisis as if it's immutable but of course it's not," he said.
"We've all got our part to play in changing things. It's a choice we're making as a country."
Reuters