British students told Mandarin skills boost job prospects
By Wang Mingjie in London | chinadaily.com.cn | Updated: 2018-04-13 01:42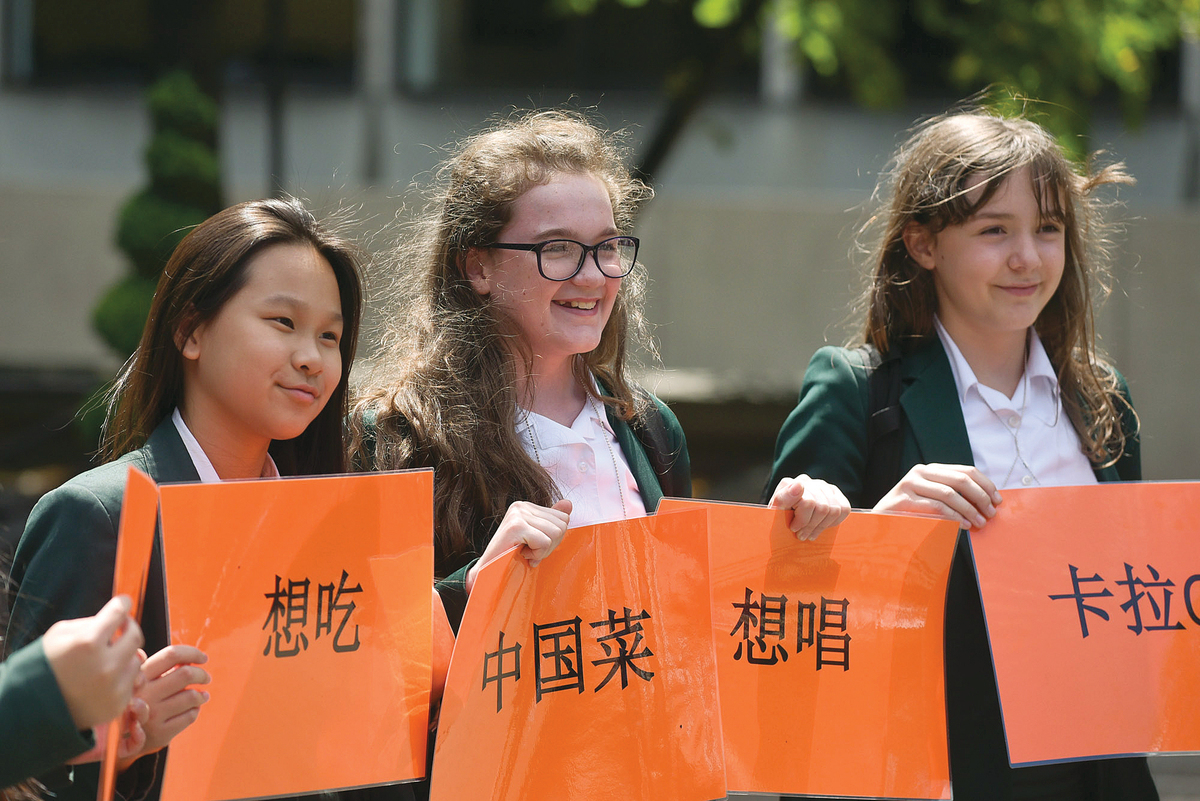 More than three in four British business leaders believe Mandarin-speaking abilities give school-leavers a career advantage over their counterparts, according to a new survey.
Among more than 1,000 senior business decision-makers questioned by YouGov on behalf of the Mandarin Excellence Programme, 77 percent said the ability to speak Mandarin at a high level would be beneficial to students in their future careers.
On average, 28 percent thought the advantage would be "significant", with the proportion rising to 31 percent among those working for companies with an annual turnover of 10 million pounds ($14.17 million) or more.
While 69 percent of those surveyed felt Mandarin language skills, particularly speaking abilities, will be important for British business and the economy in future, 66 percent said they found it difficult to recruit fluent speakers from within the UK workforce.
When asked about language learning in general, 82 percent agreed that language teaching in schools "should reflect important potential growth markets for British trade and business".
School Standards Minister Nick Gibb said: "This research shows that young people fluent in Mandarin will be at a significant advantage when competing for jobs with their peers from around the world. That is why we introduced the Mandarin Excellence Programme. The enthusiasm and energy that both pupils and teachers are committing to this program is inspiring, and will help Britain to compete in an increasingly global economy."
Mark Herbert, head of schools programs at the British Council, said: "Everyone in the UK who learns some Mandarin builds another link between us and China, building greater mutual understanding and trust between our countries – the absolute bedrock of business, trade, and prosperity for both nations in the future."
Katharine Carruthers, director of the UCL Institute of Education Confucius Institute, said: "The findings of this survey confirm that young people achieving high levels of fluency in Chinese by participating in the Mandarin Excellence Programme will be in demand in the job market. Pupils and their parents should be encouraged by this and employers can feel reassured that there are young people coming through the school system who can meet business needs when it comes to communicating with one of the UK's largest trading partners."
The Mandarin Excellence Programme, funded by the Department for Education and delivered by the UCL Institute of Education in partnership with the British Council, aims to see at least 5,000 young people in England on track toward fluency in Mandarin by 2020.