国家土地督察(guójiā tǔdì dūchá): National land supervision
China Daily | Updated: 2018-04-13 07:42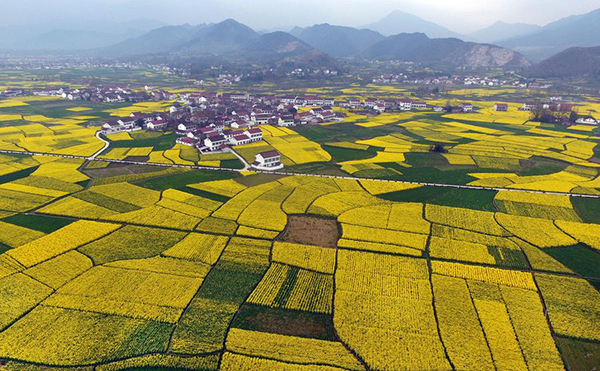 On Tuesday, the Ministry of Natural Resources released a report on national land supervision. According to the ministry, in the first half of 2017, all the provinces and regions nationwide had 103.33 million hectares of permanent basic farmland.
Permanent basic farmland is high-quality farmland specially protected by the government, as it is the foundation for China's food security.
In 2017, a national land responsibility and supervision system was launched, which found 243 construction projects in provinces including Jiangsu, Hunan and Guizhou had illegally occupied or destroyed 7,260 hectares of farmland. Local authorities have been urged to correct these violations.
The national land supervision system will help protect farmland and promote a green development pattern.