Daimler chairman: Competition benefits companies, customers
By Gong Zhengzheng | China Daily | Updated: 2018-04-13 10:31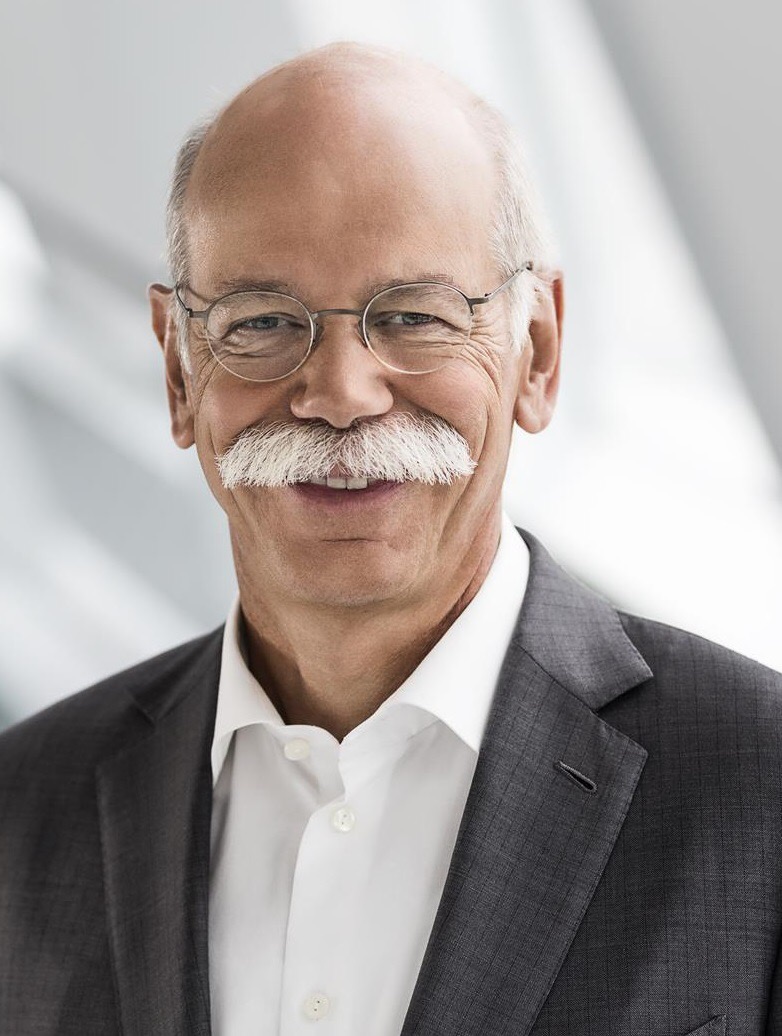 Dieter Zetsche is chairman of the Board of Management of Daimler AG and head of Mercedes-Benz Cars.
Apart from economic development, what progress in other fields have you witnessed in China in the past 40 years?
China's successful economic development has paved the way for the country's remarkable progress in many fields over the past years. The country's ever-increasing innovative power can especially be seen in the field of artificial intelligence. And what impresses me personally is the people driving this transformation. From what I experienced, the Chinese are eager to adapt to change and embrace it - and that is something I can definitely relate to. When it comes to our work here, we do not focus on technologies only.
More importantly, we invest in people. With the upgrading of the Chinese manufacturing industry and the Chinese government's important work in promoting vocational education, we continually invest in higher "Made in China" quality, together with our local production plants and dealer partners. Through cooperation with 26 vocational schools across the country, over 4,800 young people have enrolled in our vocational training programs since 2006. Looking ahead, we will continue to extend our educational programs in China, to jointly shape the future of mobility with local talent.
How has your company benefited from China's reform and opening-up policy?
The whole auto industry benefited big time. Fueled by China's reform to encourage private vehicle consumption in the beginning of this century, the Chinese automotive market ignited its remarkable growth and developed into the world's largest auto market in 2009, holding this position ever since. We have witnessed and participated in this impressive growth, thanks to our Chinese customers who made China our single largest market for Mercedes-Benz passenger cars in 2015.
Over the past years, we have seen an intensification of Sino-German cooperation. Our joint efforts with our strong partners in China have grown from local production and sales of passenger and commercial vehicles to mobility services and automotive finance solutions. We are firmly rooted in China and we continue to expand our local capabilities, for instance, in our Beijing R&D center with over 850 employees. As China is becoming a global innovation hub, our R&D activities broaden more and more, now including the important future topics - connectivity, autonomous driving and NEVs.
Another good indicator in that matter is the ever-growing number of locally produced cars: Today, over 70 percent of our cars sold in China are also made here. Driven by the outstanding market demand for our premium cars, our joint venture production hub with BAIC became our largest Mercedes-Benz passenger car plant worldwide in 2017. Looking ahead, we will further deepen our local partnerships. Together with BAIC, we will invest over 11.9 billion yuan ($1.9 billion) to establish a second production location in Beijing to expand capacities for more "Made in China, for China" products, including battery-electric vehicles. We are fully committed to localize Mercedes-Benz electric vehicles in China, the world's largest NEV market.
Has competition intensified between your company and Chinese companies?
First of all, I truly believe competition is a good thing as it triggers even better performance, ultimately benefiting the customer. Additionally, it animates a new spirit of cooperation with promising new players. We enjoy a successful cooperation with our local partners in the automotive industry, which remains the strong base of our efforts here. With BAIC, we are deepening our NEV cooperation, as Daimler recently became a shareholder of Beijing Electric Vehicle Co. Furthermore, our cooperation is also extending outside of car manufacturing to IT giants including Baidu, Alibaba and Tencent, in fields such as autonomous driving and connectivity services. At Daimler, we maintain our startup spirit, and China offers great potential for companies that are able, and willing, to innovate and shape tomorrow's mobility.