Promoting education equity
By Cheng Yu | China Daily | Updated: 2018-04-16 09:19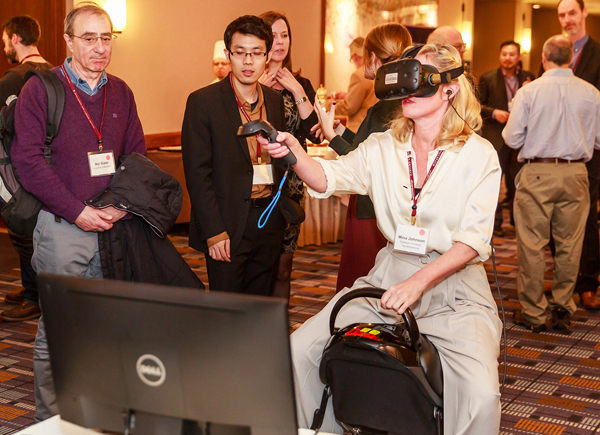 Elernity, an arm of NetDragon, is set to exploit tech and the internet to improve learning
Fujian-based education provider Elernity, a subsidiary of NetDragon Websoft Holdings Ltd, believes China's Belt and Road Initiative will present it huge opportunities to continue to expand overseas.
Its mission, according to its website, is "to leverage the power of the internet to improve education, by combining superior educational resources with advanced information technologies".
The "mission" boosted Elernity's 2017 overseas revenue by 31 percent year-on-year to 300 million yuan ($47.8 million), which accounted for over 80 percent of parent NetDragon's total revenue, according to the subsidiary's latest financial report.
Elernity already offers its services in nearly 100 countries and regions including the United States, the United Kingdom, Indonesia and Turkey, and has a strong presence in some B&R economies such as Russia.
"We'll continue to bolster our businesses in the foreign markets, especially some B&R ones, this year and improve the quality of education in different countries and regions," said Xiong Li, CEO of NetDragon, in an exclusive interview with China Daily.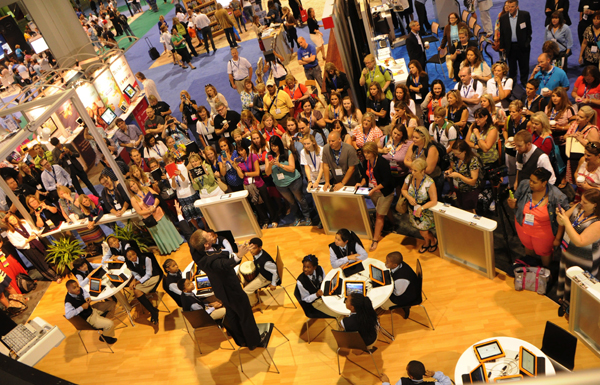 Xiong noted that the company is in talks with the Turkish government and is likely to ink a "big" deal which will revolutionize the country's teaching environment in the coming years.
Elernity's parent NetDragon is a leading online gaming firm with over 65 million users across 180 countries and regions. Two of its games figure among the most downloaded titles in the past two years.
Elernity, founded in 2010, was established to help Net-Dragon to tap into the education sector and transform the parent from a games-only player to a games-and-education firm.
Over the last three years, Elernity has developed and launched a string of integrated educational devices including smart boards, panels, tables, feedback and evaluating systems. These mainly help teachers to teach and interact with students more efficiently.
In China, Elernity promoted its interactive PowerPoint platform across China and garnered 1.2 million users by the end of 2017.
Backed by a gaming specialist, Elernity has been able to apply advanced technologies like virtual reality or VR into its products. Users (students) get immersive experiences from the products' vivid scenarios.
"We expanded our business overseas mainly through M&A (mergers and acquisitions). We chose to cooperate with local partners as part of our go-global strategy," said Xiong.
He said the market does not wait for Elernity or any other company to evolve at its own pace. Both education and technology are developing at an unprecedented speed. So, educational service providers need to keep pace and stay on their toes. This will cost both money and time, especially when a firm decides to go global alone, he said.
"That's why we choose to cooperate with local companies that are strong in channels, talents and technologies to make the best of the both sides while further strengthening our businesses abroad," he said.
Elernity has acquired 100 percent stakes in firms such as London-listed Promethean, which specializes in combining hardware and software solutions. For instance, its interactive whiteboards called ActivBoards come with exclusive ClassFlow software.
When Elernity acquired Promethean, the latter's products were being used already in over 100 countries and regions and in 1.3 million classrooms globally.
The acquisition has provided parent NetDragon with a strong brand, global sales and marketing channels. It also helped Promethean come out of losses and post a profit. Promethean's 2017 profit was 53 million yuan, a rebound from a loss of 50.6 million yuan in 2016.
At the time of the takeover by Elernity, Jim Marshall, then CEO of Promethean, said: "We're extremely excited to join NetDragon where we will be able to continue our mission of empowering students and teachers by encouraging them to engage, interact and collaborate."
Promethean is now implementing a digitalization project in Moscow, which is expected to benefit 7,600 classrooms and serve 14,500 teachers when finished.
NetDragon has also acquired Cherrypicks Alpha, an augmented reality or AR service provider, and established a joint venture called ARHT Media to bolster its competiveness in applications of VR and AR in education and entertainment.
"The world is unfair in terms of education resources as a great many developing countries lag behind in education quality, not to mention education embedded with technologies. However, it's also where we can engage in," said Xiong.
He also said a lot of countries have a strong desire for improving education quality and efficiency, which presents both opportunities and challenges for Elernity.
"In the future, we hope to cooperate more with the governments of these countries to leverage technology in education and promote education equity on a global scale."