Protests in US cities after airstrikes on Syria
China Daily | Updated: 2018-04-16 09:56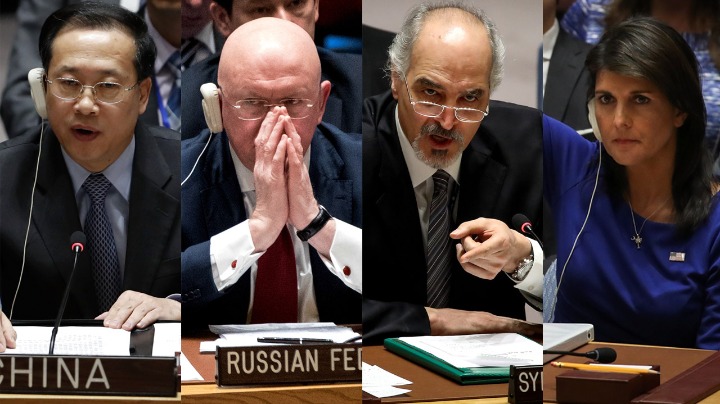 British prime minister faces backlash over her decision
WASHINGTON - Dozens of anti-war protesters gathered outside the White House on Saturday against US-led airstrikes on Syria.
Protesters were chanting "hand off Syria", while most of them were holding yellow banners that carry such slogans as "No US War on Syria!" and "Bombing Syria Doesn't Protect People. It Kills Them."
The rally was part of a series of protests in US cities scheduled over the weekend against US airstrikes on Syria, launched collectively with Britain and France on Friday.
The air raids targeted Syrian government forces in response to an alleged chemical weapon use in Syrian town Douma near the capital city of Damascus on April 7.
US-based anti-war and civil rights group, the ANSWER Coalition, denounced the airstrikes as "an outrage," while condemning Washington for what the group called "a criminal assault against the people of Syria".
Some US lawmakers have also questioned President Donald Trump's ordering of the airstrikes.
Senator Tim Kaine, a Democrat from Virginia, said that the president's decision to "launch airstrikes against the Syrian government without Congress's approval is illegal".
Senate Minority Leader Chuck Schumer warned the US against being drawn into a larger war with the Syrian government.
UN Secretary-General Antonio Guterres on Saturday expressed concern over the US-led strike in Syria, and called for adherence to the UN Charter and international law on the issue.
The operations came under question for its legitimacy due to the complete lack of proof that the Syrian government was behind the chemical attack. It has been widely criticized by Syria, Russia and Iran, among other nations.