Japanese violin prodigy to perform at Shanghai Oriental Art Center
By ZHANG KUN in Shanghai | chinadaily.com.cn | Updated: 2018-04-16 18:48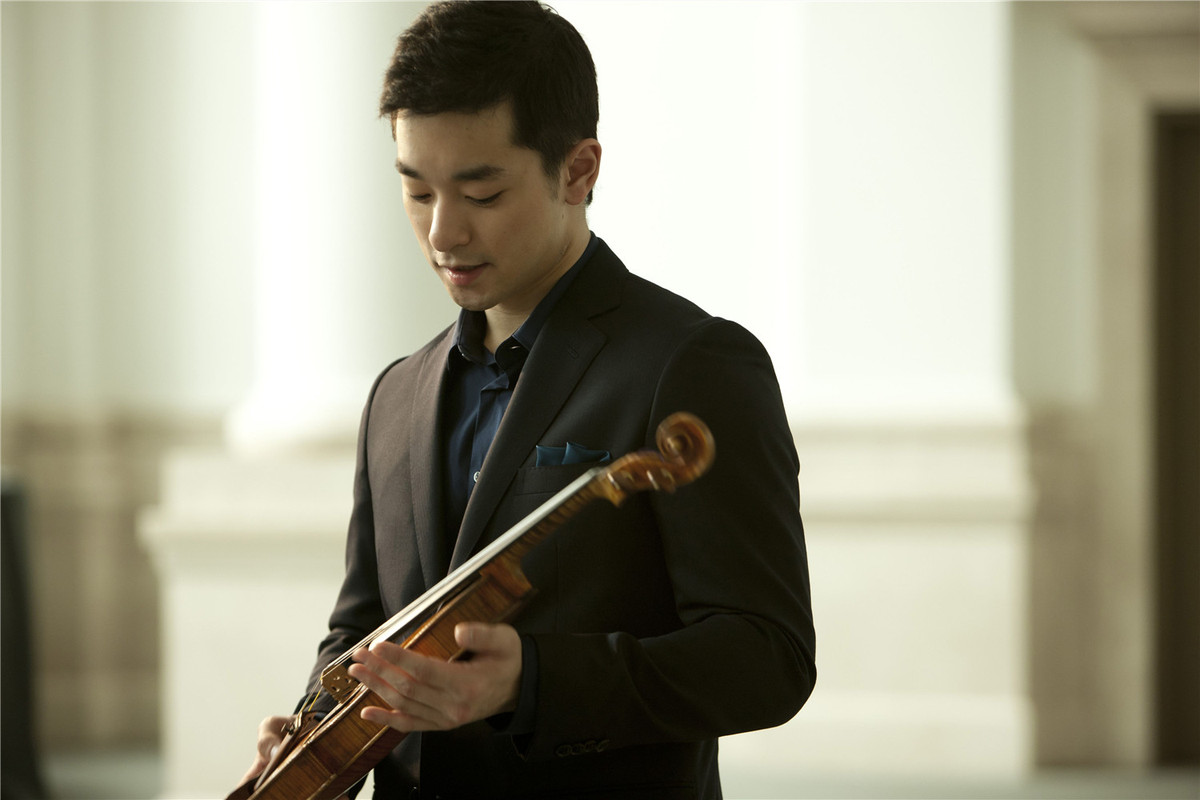 Japanese American violinist Ryu Goto will present a recital at the Shanghai Oriental Art Center on June 16.
Goto was born in family of musicians in 1988. His sister Midori, who is 17 years his senior, is an internationally renowned violinist.
A child prodigy who started learning the violin when he was just three, Goto made his debut tour of 12 cities in Japan aged 12.
"I think she gave me all the tools I needed to succeed in life, and I am very grateful for that," said Goto, referring to his mother's strict education style.
"However, it took me a very long time to decide on my own way of life and break free from some of the fears that came along with such an upbringing. While I believe it is important to foster talent and discipline in youths, we should also encourage free thought and curiosity. In the long term, any skill can be gained so long as there is a will to discover more."
His upcoming concert in Shanghai will feature the works of French composers such as Claude Debussy, Ernest Chausson and Camille Saint-Saens.
Goto named Chausson's Poeme as his favorite work, and went on to say: "All these composers share a lineage that ties them together, and it is interesting to see the stylistic hallmarks of each, and the evolution from one to another.
"Chausson, in particular, gives me an unparalleled sense of emotional depth, while Saint-Saens demonstrates a more traditional mastery of composition."
Besides the food and rich history in art in China, Goto said he is also looking forward to the "intriguing opportunities only available through China" as well as establishing "engaging and intense relationships" with businesses in the country.
Goto will play a 1722 Stradivarius "Jupiter, ex-Goding" violin which has been on loan to him from the Nippon Music Foundation since 2013. Midori used to play the same instrument.
A young man with a wide range of interests, Goto enjoys Jazz, pop and electronic music as well as playing the guitar.
He is also is a black-belt karate practitioner and has a bachelor's degree in physics from Harvard.