US action against ZTE aims to hit China's 5G advantages
China Daily | Updated: 2018-04-20 06:59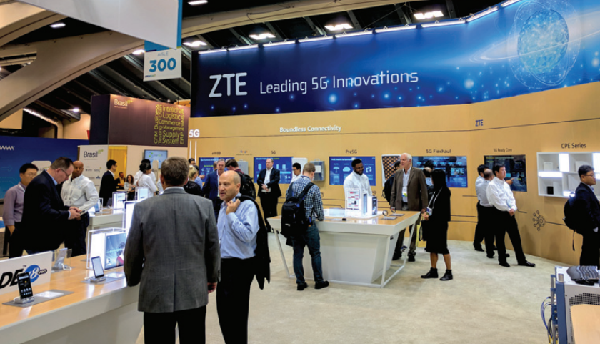 THE TRADE FRICTIONS between the two largest economies, particularly the US Commerce Department's latest ban on US companies' exporting to ZTE, add more uncertainties to the first version of the 5G internet technology standards that are expected to be published soon. Beijing News commented on Thursday:
China had no say at all in the making of the 2G technology standards. Although it made one of the three 3G standards, many core patents still are owned by Qualcomm, and Chinese enterprises have to pay high fees to use the technology.
China also made one of the two standards of the 4G network, a concrete step forward thanks to the Chinese companies' long-term input in research and development. But Chinese companies still pay a fee to use Qualcomm's patented technology.
In the fierce competition to make the 5G standards, China has so far made 40 percent of the proposals, which will probably be the backbone of the standards, while Qualcomm has been left in an inferior position.
This is likely to prompt the upgrading of China's domestic telecommunications technology and end the fee payments to Qualcomm.
The US Commerce Department's seven-year sanction against ZTE, if carried out, will eat into China's existing 5G advantages.
The dispute between the US government and ZTE has been going on for years. Washington obviously has multiple purposes in choosing to announce its decision now, among which containing China's rise as a 5G power is more than an expediency.
The battle to make the 5G standards is of strategic importance to China. Beijing should always bear that in mind while dealing with the trade frictions with Washington.