终身职业技能培训制度(zhōngshēn zhíyè jìnéng péixùn zhìdù): Lifelong occupational skills training system
China Daily | Updated: 2018-04-23 07:15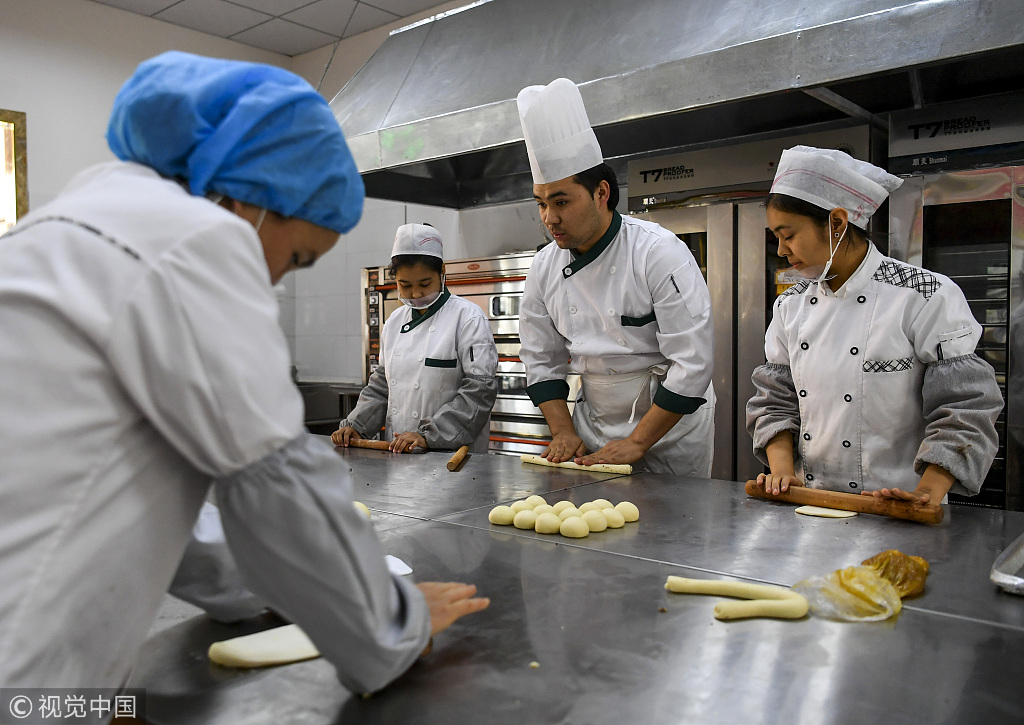 A lifelong occupational skills training system is to be established, in order to improve the quality of the labor force and achieve the transformation from made in China to intelligent manufacturing in China.
At an executive meeting of the State Council, China's Cabinet, on Wednesday, it was decided that the government will provide subsidies to support enterprises launching large-scale occupational skills training. At the same time, a new type of apprenticeship system will be promoted in an all-round way.
The training of skilled workers, especially senior technicians, will be strengthened. Occupational skills and startup training will be launched among college graduates and new generation migrant workers, and the evaluation system for occupational skills will be improved.
The private occupational training industry will be developed, and enterprises are encouraged to start occupational training organizations.
The authorities will also enhance their supervision of occupational skills training in order to ensure the quality of the training, so as build a high-quality and innovative workforce.