China's Jack Ma inspires Japanese young entrepreneurs
Xinhua | Updated: 2018-04-26 11:19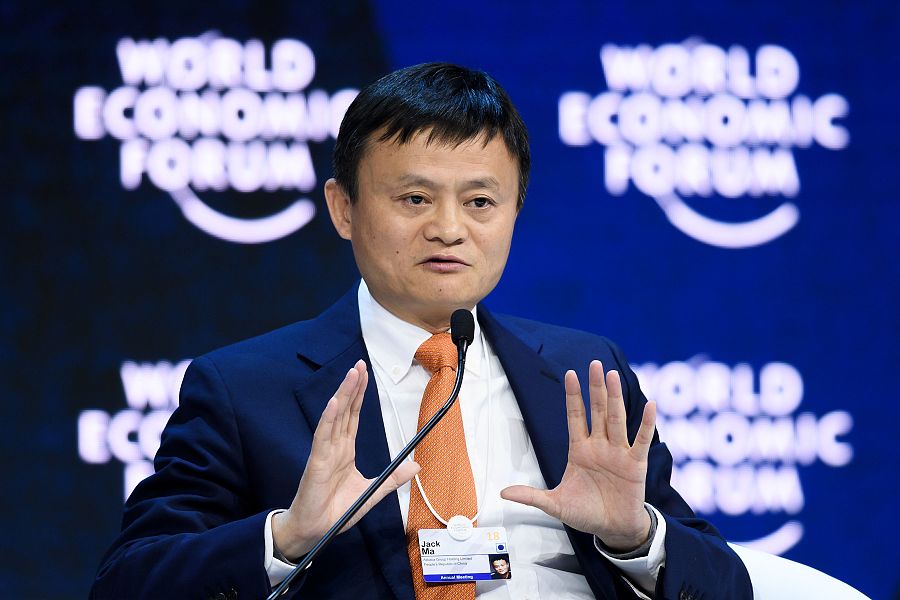 TOKYO - Jack Ma, founder and chairman of China's e-commerce giant Alibaba Group, discussed entrepreneurship with Japanese young business starters at Waseda University here on Wednesday.
During his dialogue with the young entrepreneurs, Ma said that an entrepreneur needs to have the combination of EQ, IQ, and what he called LQ, or the ability to win love and respect from people.
But what's particularly important is to have a vision that is different from other people and be committed to this vision, Ma noted.
"As an entrepreneur, you have to believe what you have believed, not because of what other people said, not because of money, but because you can make things different, and you can do things differently."
Hiroki Imabayashi, a doctorate candidate at Waseda University and CEO of an artificial intelligence data security company, asked Ma about how to select team members that one can trust.
"If you want to trust people, the first thing you should do is to make your people trust you," Ma replied, adding that it's the target or mission that brings people together.
Seiya Ashikari, also a doctorate candidate, started a company to make insects into fish feeds. He asked Ma about the prospect of having insects as human food to solve the global food crisis.
"The bigger problem you want to solve for the world, the bigger your company could be, and with large company comes large responsibilities," Ma acclaimed the young entrepreneur's sense of social responsibility. "With growing global population, food crisis is indeed something that's worth thinking."
Ma also encouraged young entrepreneurs to pursue their dreams and never give up, but not to blindly start a business.
"It's not easy. Don't think you can become an entrepreneur if you have an idea, but you can join a team that has the idea and gain some experience," he said.
"I was happy and excited to be able to ask Mr Ma some questions and get his suggestions on my business. I will start following his advice from tomorrow," said Imabayashi after the discussions.
"I was really inspired by what Mr Ma said. I learnt from him that we should stick to our vision that is beneficial for the society," said Ashikari.
Emy Tamaki, associate professor of Waseda University, said that Ma pointed out universities should focus more on the research most needed by enterprises and industries, and she would like to give more guidance to her students in this regard in the future.
Ma answered questions at the discussion attended by some 1,200-people audience at the auditorium on a number of issues, including chip development, health industry, employment, and business operation, among others.