TCL unveils new TVs for US
By LIA ZHU in San Francisco | China Daily USA | Updated: 2018-04-27 04:24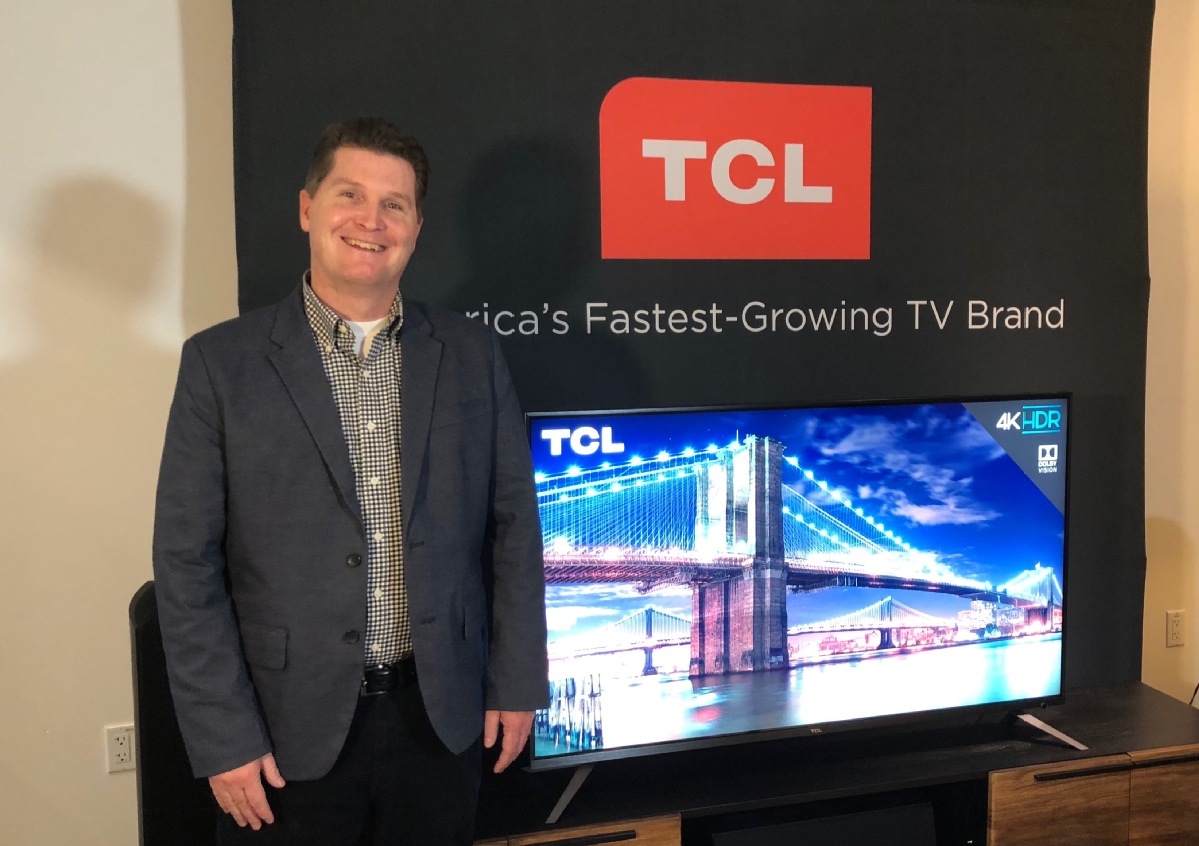 Chinese electronics giant TCL aims to solidify its position in the US through a new smart TV line complete with Dolby Vision imaging and a Roku operating system.
TCL on Thursday announced that the 6-Series, representing the company's highest quality TV, will hit the US market later this month. The new line includes two models —a 55-inch screen and 65-inch screen going for $649 and $999 respectively.
With improved picture quality and a sleek cosmetic design, this line will "further solidify TCL's position as a leader in North America and the global consumer electronics industry," said Chris Larson, senior vice-president of TCL.
"Last year, we launched the P-series to introduce our brand as high performance in partnership with Dolby and Roku. We are going to do more of this this year," he said.
The company touts the 6-Series' higher contrast ratio between light and dark areas and Dolby Vision's greater brightness and fuller palette of rich and detailed colors.
"We work with content creators and content distributors to make sure that Dolby Vision content is rendered as it should be on the display in the consumer's home," said Stephen Auld, senior manager of business strategy at Dolby.
The 6-Series also features Dolby Access, an app that provides trailers and shorts for more than 240 movie titles available for the home through streaming platforms or Blu-ray disc, according to Auld.
Larson said a strategic success is not always focusing on what they do in house, but finding the right partners and the right technology. He said he was happy with TCL's growth considering the TV business is shrinking in the world market.
Last year, TCL held the third-largest market share in the US. So far this year, the company has about 15 percent share of the smart TV business in the country, ranking it second behind Samsung.
"We'll continue to invest in the brand, and grow screen size," Larson said. TCL's new Gen 11 LCD panel fabrication plant in Shenzhen, China, is expected to begin operation in early 2019, which presents an opportunity, said Larson.
"By the beginning of next year, we have to sell lots of 60-inch and 70-inch TVs, which are only sold in China or the US," he said. "For the sake of the company, we have to get big very quickly to support all the glass."
liazhu@chinadailyusa.com