Hainan becomes part of new opening-up plan
By Zhang Haiyuan | China Daily | Updated: 2018-04-27 07:31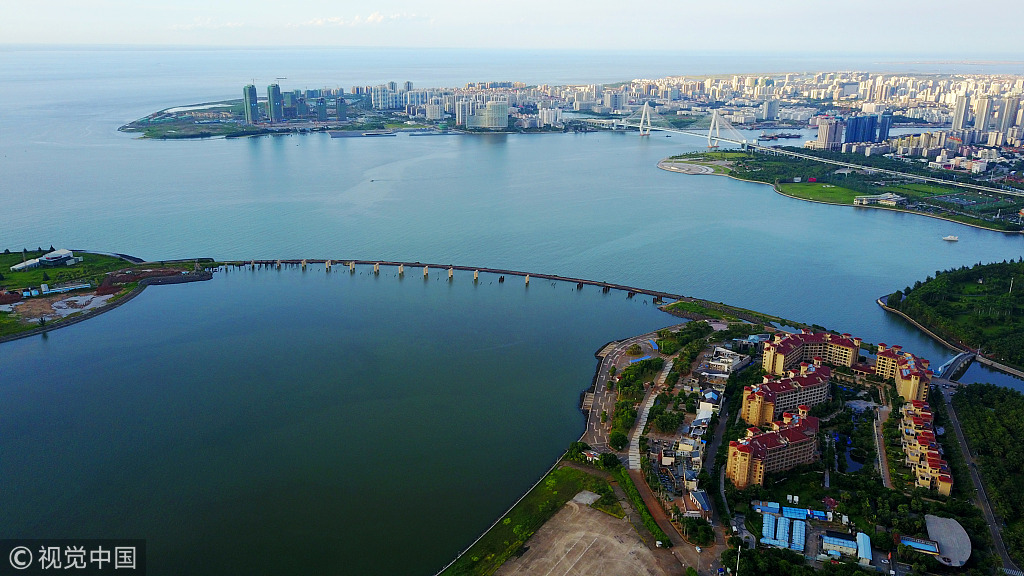 This year marks the 40th anniversary of China's reform and opening-up, and the 30th anniversary of Hainan as a new province. To mark the occasion, President Xi Jinping said on April 13 that the central government will help Hainan explore the possibility of developing into a free trade zone and building a pilot free trade port. This significant policy manifests China's resolution to further open up its economy and promote globalization.
Thanks to the 40 years of reform and opening-up, Chinese society has undergone a radical economic and social transformation. Now, China's reform and opening-up have stepped into the new era centering on innovation.
Domestically, China is focused on supply-side structural reform and improving the quality and efficiency of the national economy. After four decades of reform and opening-up, China has basically established socialist market economy, but it still faces the problem of an incomplete market system, diverse market rules and insufficient market competition. The main aim of reform therefore is to establish a sound relationship between the government and the market, and allow the latter to play a leading role in resource distribution.
The Chinese economy faces downward pressure, and the structural contradictions have become increasingly obvious. So China has decided to transform its growth pattern and adjust its economic structure.
Exploring the possibility of building a pilot free trade port in Hainan is a move aimed at promoting supply-side structural reform. By streamlining the administration and delegating power to the lower levels as well as establishing a strict supervision system, China could establish a sound government-market relationship, further reduce enterprises' costs and establish a convenient business environment. And further reform and opening-up will help China achieve high-quality economic growth.
China's existing opening-up policy was gradually established after it joined the World Trade Organization in 2001. Since then China has adhered to comprehensive opening-up. Also, it has fulfilled its commitment to the WTO, by gradually expanding its agricultural, manufacturing and service markets, reducing tariffs, removing non-tariff barriers, and strengthening legal, taxation and intellectual property rights protection systems, as well as establishing a foreign trade management system.
Since the 2008 global financial crisis, international and domestic conditions have changed drastically, and the demographic dividends that China enjoyed have gradually decreased. As such, China's economic development faces severe challenges.
To overcome those challenges, the Communist Party of China Central Committee advocated the implementation of pre-establishment national treatment and negative list management system, further opened up the service industry to the outside world, and expanded the access to its markets, including the banking, insurance, securities and elderly care sectors.
China also has established 11 pilot free trade zones. Still, the CPC Central Committee's decision to help Hainan develop into a pilot free trade zone and explore the possibility of building a free trade port are a test for China's new opening-up policy. But the move, if successful, will help further open up the Chinese economy to the outside world.
Because of unbalanced global economic development, unilateralism and protectionism have reared their ugly head in some parts of the world. President Xi said in his keynote speech at the Boao Forum for Asia earlier this month that China won't close the door to the world, which shows the country's resolve to honor its promise of further reform and opening-up, in order to improve global economic governance.
Exploring the possibility of building a pilot free trade zone and a free trade port in Hainan will be in accordance with China's free trade zone policy and the Belt and Road Initiative, which will help improve the world order and reform global economic governance.
The author is a researcher at Trade Research Institute, Chinese Academy of International Trade and Economic Cooperation.