Shrinking space for secessionists' tricks
China Daily | Updated: 2018-05-02 07:00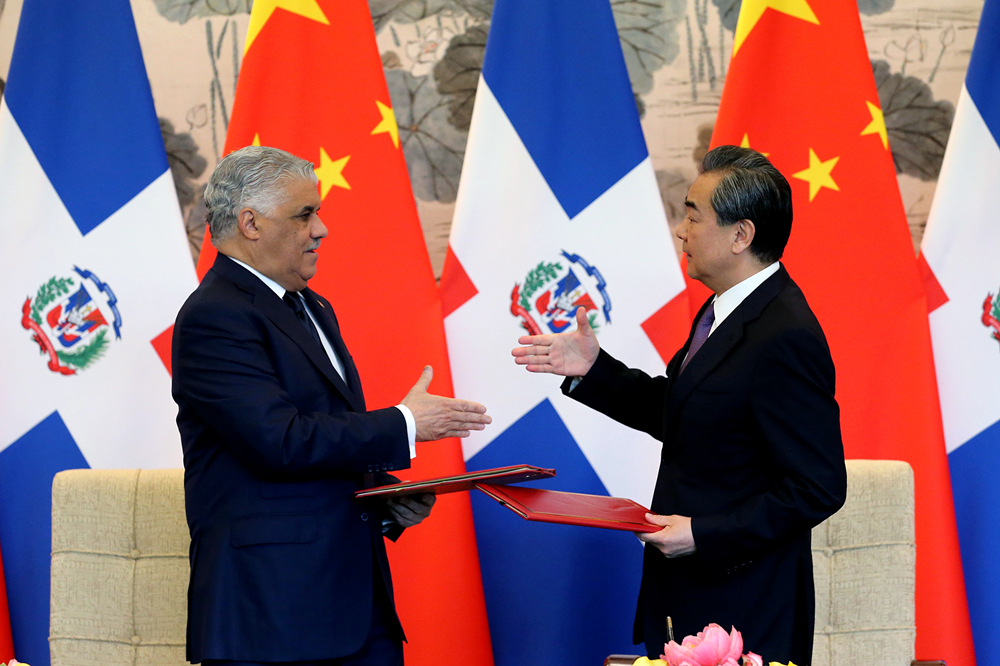 The establishment of diplomatic relations between the Dominican Republic and the People's Republic of China was only a matter of time.
Trade between the two countries has been growing year by year, and according to the government of the Dominican Republic, the Caribbean island's trade with the PRC has reached $2 billion a year. The PRC is the Dominican Republic's second-biggest supplier of imports, and the island is the second-largest trading partner for the PRC among all the Caribbean and Central American nations.
And now that diplomatic relations have been established, the two countries will undoubtedly boost their trade further and expand their cooperation into other areas such as tourism.
The Dominican Republic's recognition that the government of the People's Republic of China is the sole legitimate government of the whole of China was marked at a ceremony held in Beijing on Tuesday.
Behind the Caribbean country's severing of "diplomatic ties" with Taiwan is the reality that the one-China principle and the acknowledgment that Taiwan is an inalienable part of China is the consensus of nearly all the international community. It shows that no matter how hard the Taiwan authorities try to maintain the island's "international space", their efforts to secure recognition of the island as an "independent country" are doomed to failure.
The establishing of diplomatic relations between the PRC and the Dominican Republic will not only inject fresh vigor into their trade relations and facilitate China's investment in the island, it will also help promote China's economic ties with other countries in the Caribbean and beyond.
In this increasingly globalized world, China's Belt and Road Initiative is meant to develop economic cooperation with countries on an equal footing, so that both China and the countries it is cooperating with benefit. It has been welcomed in many countries as a way to develop economic connectivity and cooperation with the world's second-largest economy.
The Dominican Republic's forging of diplomatic ties with the PRC serves as a harbinger for the 21st Century Maritime Silk Road to extend across the Atlantic Ocean to the Caribbean and Latin America.