Words to live by: Important quotes from Karl Marx
By Ian Goodrum | chinadaily.com.cn | Updated: 2018-05-04 08:45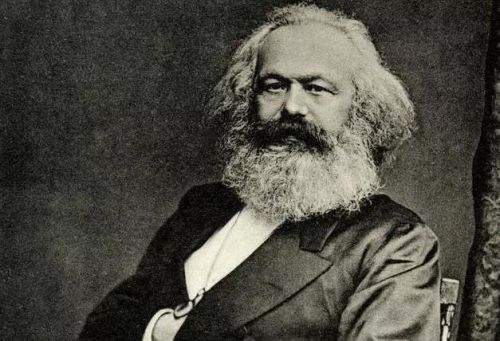 It has been 200 years since the birth of Karl Marx, but the German philosopher's relevance has never been greater.
The publication of Marx and Friedrich Engels' The Communist Manifesto in 1848 was not greeted with great fanfare — a reception unbecoming what is now considered the most influential political pamphlet of all time.
Though the manifesto had little influence on the revolutions which rocked Europe that year, its stature grew over subsequent decades as socialist movements rose up around the world and communist parties won power in Russia and China. Today, students and workers alike carefully study Marx's theories, which continue to inform the struggle for people's power everywhere.
To commemorate this important anniversary, we have gathered some of the most inspiring quotes from The Communist Manifesto to share with our readers.
Preface
"A spectre is haunting Europe — the spectre of communism. All the powers of old Europe have entered into a holy alliance to exorcize this spectre.
It is high time that Communists should openly, in the face of the whole world, publish their views…and meet this nursery tale of the 'Spectre of Communism' with a manifesto of the party itself."
Chapter 1, "Bourgeois and Proletarians"
"The history of all hitherto existing society is the history of class struggles."
Chapter 4, "Position of the Communists in Relation to the Various Existing Opposition Parties"
"Let the ruling classes tremble at a Communistic revolution. The proletarians have nothing to lose but their chains. They have a world to win.
Workers of all countries, unite!"
Conclusion
As study of Marx and Marxism takes place all over the world, China has been constantly developing and updating the theory through the years. Marx has left the world a powerful legacy, one which China — and the global working class — are maintaining today.