Li's visit to Japan will boost relations
China Daily | Updated: 2018-05-08 13:57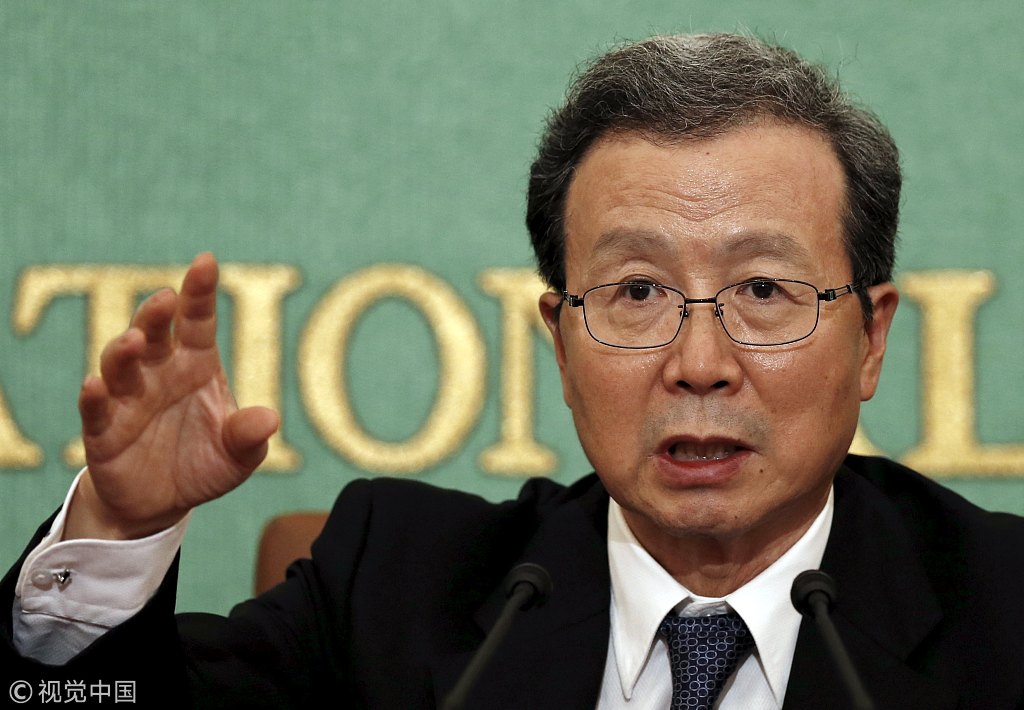 The trip will be first one by a Chinese premier in eight years
TOKYO-Chinese Premier Li Keqiang's upcoming trip to Japan is of great significance to bilateral relations as well as regional cooperation and prosperity, Chinese Ambassador to Japan Cheng Yonghua said in a recent article.
Li's visit to Japan will be the first by a Chinese premier in eight years. He will also attend the seventh leaders' meeting of China, Japan and the Republic of Korea, a trilateral mechanism that is being resumed after two and a half years.
The trip, the ambassador said, is expected to further consolidate the warming-up trend in China-Japan relations and enhance China-Japan-ROK cooperation.
The China-Japan relationship went through twists and turns in the opening years of this decade, which seriously damaged the political mutual trust and practical interests of the two countries, Cheng said.
In November 2014, the two sides reached a four-point agreement that reaffirmed the principles for them to properly handle historical, territorial and other issues, and bilateral ties began to improve, he said.
The momentum, Cheng said, has further increased since Chinese President Xi Jinping met in May 2017 in Beijing with Toshihiro Nikai, secretary-general of the Liberal Democratic Party, who led the Japanese delegation to the Belt and Road Forum for International Cooperation.
Noting that this year marks the 40th anniversary of the signing of the China-Japan Treaty of Peace and Friendship, Cheng said the two neighbors are highly complementary in economy and closely connected in culture. Both positive and negative historical experiences have proved that China and Japan should stick to peace, friendship and cooperation, which is not only the sole correct choice for the two sides, but also the common aspiration of the international community, especially the Asian countries, he said.
At present, bilateral exchanges and cooperation in various fields are being steadily restored and developed. Last year, bilateral trade returned to above the $300 billion level and personnel exchanges increased to a record high of 10 million, noted the ambassador.
With profound changes at home and abroad, China and Japan are sharing more and more common interests, said Cheng, adding that as two important players in Asia and beyond, the two countries also shoulder the common responsibility of maintaining peace and development in the region and the world at large.
The two sides, he suggested, should seize the opportunity to strengthen exchanges and cooperation in various fields, continuously expand their common interests, and work together to lead Asia toward prosperity.
Against this backdrop, Li's official visit to Japan and attendance at the trilateral leaders' meeting are worth looking forward to, the ambassador said.
"I believe that with the joint efforts of the two sides, this visit will help bring China-Japan relations back to the right track so that they can realize sound and stable development," Cheng said.
Xinhua