58.com to invest $3b in next-generation service industry
China.org.cn | Updated: 2018-05-10 10:24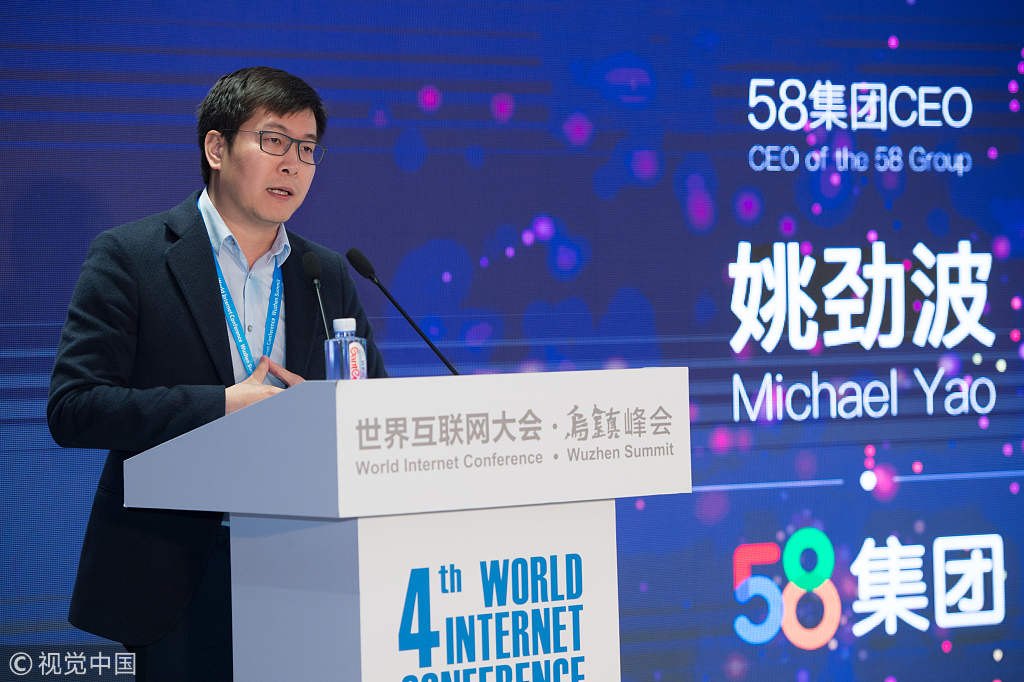 58.com Inc, China's largest classified online marketplace, announced in Beijing on May 8 that it will invest over $3 billion in the "internet plus service" sector.
Yao Jinbo, helmsman behind the NYSE-listed company, which is known as China's Craigslist, said he is quite bullish on the huge potential of the country's service industry, and hopes to bring together internet technologies, mobile payments, artificial intelligence (AI) and big data to the booming sector.
China's service industry accounts for over 51 percent of economic output while the proportion in developed countries like the United States and Japan is over 70 or 80 percent of the economy.
There is still huge growth potential for the sector, said Yao. "The need for an upgraded service industry will also surge as people continue to pursue a better standard of living."
Similar to the concept of "new retail" envisioned by Alibaba founder Jack Ma which upgrades manufacturing and sales through internet technologies and big data, Yao fancies the idea of a "new service" that incorporates new technologies in the internet, mobile payment, AI, augmented reality (AR) as well as big data into the next-generation service sector.
The Beijing-based company has a vision beyond providing merely information as a local O2O space, as it is constantly improving its user experience in parallel sectors including transportation, real estate, on-demand services and recruitment.
At a press conference on May 8, Yao, the founder and CEO of 58.com, announced that it will further ensure rich information, safe trading and financial support based on leading technologies at each of its business segments
The company also launched its 58 township business last year, betting on the country's vast rural area.
Yao said he hopes the free service platform launched in rural communities will help break away data silos and boost the national strategy of rural revitalization.