Thai minister urges enterprises to enter Chinese market through e-commerce
Xinhua | Updated: 2018-05-11 14:12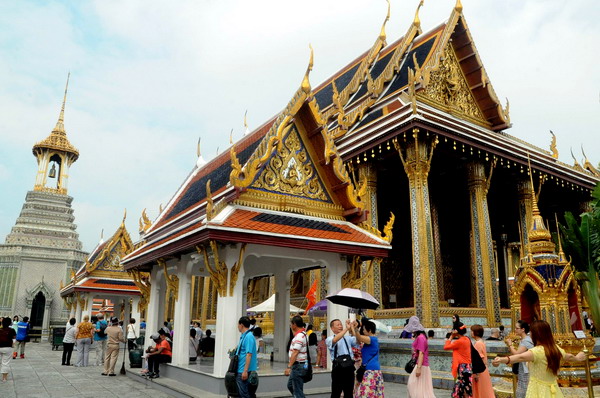 BANGKOK - Thai Commerce Minister Sonthirat Sonthijirawong has called for more Thai enterprises to enter Chinese market through its e-commerce platforms.
He made these remarks on Thursday at an e-commerce training seminar themed "Next Station: China" in Bangkok.
The seminar, held by the Thai-Chinese Chamber and China Economic Information Service, has brought experts and high level managers from China's e-commerce giant JD.com to share its business model, and how to set up shops on its online platform.
China crowns the biggest trade partner of Thailand, with a two-way trade of more than $73 billion in 2017. The minister expects the bilateral trade would reach $120 billion by 2020.
"E-commerce is the key for the two countries to reach this goal", said Sontirat. He said e-commerce would help Thai products to reach Chinese consumers.
He said low-income farmers and small and medium enterprises can use digital technology to boost their competitiveness on online market platforms, which set strict criteria for products.
The minister said it's time for Thailand to learn from China, a country empowered by the boom of e-commerce.
Thailand was astounded by the glory of Chinese e-commerce when 80,000 pieces of durians, weighing 200 metric tons, were snapped up by Chinese consumers on T-mall of Alibaba within 60 seconds.
China has been the dream market for many Thai enterprises, the training comes at the right time, said the minister at the seminar which attracted more than 700 attendants.
"This seminar may change the lives of some of the attendants," said Sontirat.