Making machines for Chinese health
By Ren Xiaojin | China Daily | Updated: 2018-05-14 07:09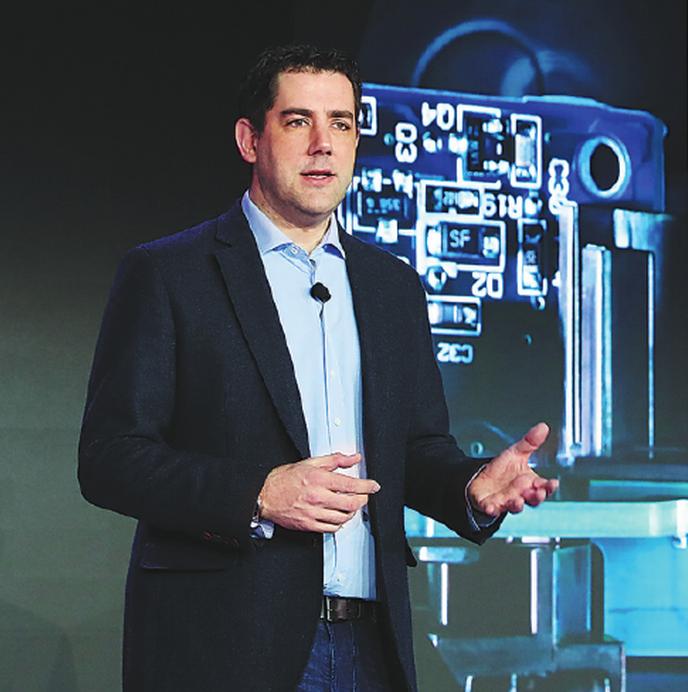 Paul Dawson drives British technology firm Dyson's R&D to customize appliances for the local market
Every time he visits China, Paul Dawson, wonders about the umpteen lower-tier Chinese cities that Dyson, the British technology company, is yet to serve.
As vice-president of Dyson's health- and beauty-related products division, Dawson sees growth opportunities in China's consumption upgrade and efforts to tackle environmental issues.
Dyson launched its new generation of air purifying fans in China in April. Its products-noiseless, cordless vacuum cleaners, bladeless fans, air purifying fans, humidifiers, hand dryers, heaters, hair dryers and lighting systems-are already popular in metro cities. Its next targets are China's provincial capitals and lower-tier cities.
Dawson said of Dyson's mission in China: "It's a combination of providing immediate solutions to the problems at hand. In our case, high-performance purification machines and addressing issues like energy usage, thus making products more efficient."
Zhao Ying, a researcher at the Beijing-based Institute of Industrial Economics, said, "Even though the prices of foreign brands are higher than domestic ones, well-known brands such as Dyson command loyal fans in China."
Zhao said the major demographics can be divided into two categories: the mid-earning class and the young who fancy high-tech products like sophisticated air purifiers.
It is a segment that topped 20 billion yuan in 2017 sales, according to a report from the Qianzhan Industry Research Institute.
A report from China Market Monitor, a Beijing-based market research company, said the air purifier market has been growing at a steady pace since 2016. The average annual growth rate from 2016 to 2018 is expected to be 16.6 percent, given Chinese consumers' growing concerns over air quality and implications for health and well-being.
Dyson entered the segment in 2015, in response to the increasing global problem of indoor air pollution. China is its largest market for air purifiers, a category where Dyson is known for using the technology of bladeless fans.
"Health-conscious consumers in China are looking for good-quality products that can deliver good value-products that can do something different and better than others," said Dawson.
Referring to group founder James Dyson's knowledge of the science of airflow and how to rid air of pollutant particles, Dawson said, "In the past 25 years, we've been developing products relating to the airflow and filtration. These are our advantages. We're passionate about airflow and we want to apply what we have learnt in this field. That's why we combine our airflow strengths with the filtration expertise, to make sure we can have whole room purification."
With China marking the 40th anniversary of its opening-up policy this year, foreign companies such as Dyson will deepen their commitment to drive local growth by starting to design products for Chinese consumers, he said.
"We make sure that we know first what's happening at Chinese homes, what are the problems and needs of consumers, before we start to design a better product."
With smart home appliances becoming increasingly popular in China, Dyson will enhance intelligent features of its products, Dawson said. "When you buy a new Dyson product, it'll know exactly what it needs to do without you having to tell it. We will offer products that will allow the consumer to relax and accomplish tasks with minimal interaction."
Dawson admitted Dyson has faced some problems in recruiting qualified engineers. "We have so many ideas we would like to work on, we simply don't have enough engineers to work them out. We keep thinking about lots of different ideas, that's why we keep investing on the talent. Dyson now has 3,500 engineers and scientists globally."
On a personate note, Dawson often sets himself new learning challenges, most recently experimenting with electronics and software in his spare time.
He joined Dyson in 2000 as a design engineer and has worked across all stages of product development, from engineering to product category roles.
The father of young twins goes on many business trips to global markets where Dyson has a presence. But no market is more important than China now, he said during his latest visit.