Zambia honors Chinese medical team for exemplary work
Xinhua | Updated: 2018-05-15 13:39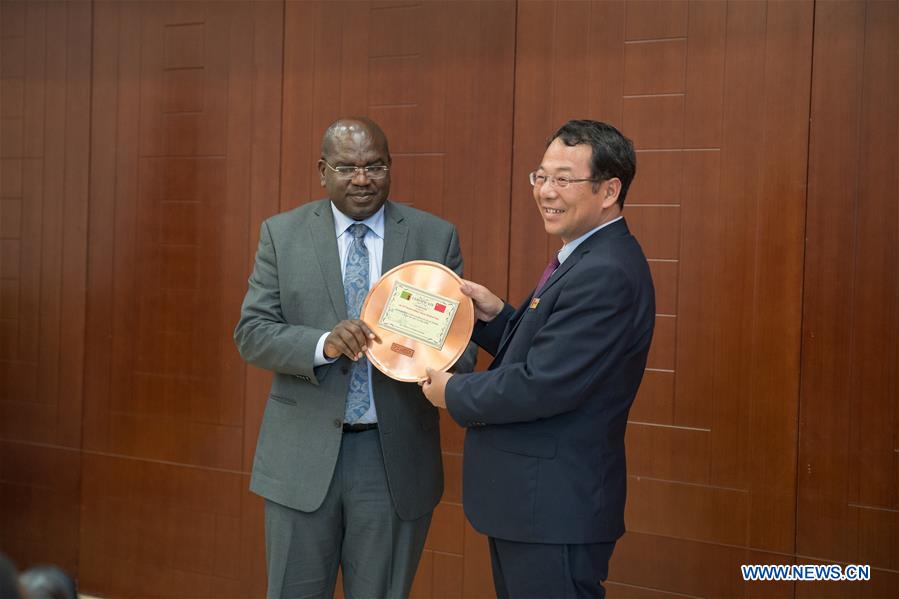 LUSAKA -- The Zambian government on Monday honored the 19th Chinese Medical Team for their exemplary work during their tour of duty in the southern African nation.
All the 28 members of the team, who have been in Zambia since May last year, were presented with the awards during a ceremony attended by senior Zambian government officials as well as officials from the Chinese embassy.
Chitalu Chilufya, Zambia's Minister of Health said the government was happy to honor the doctors who worked diligently to strengthen health systems in the country.
He said the doctors worked diligently during their tour of duty as evidenced in improved service delivery in the four hospitals where they were stationed in.
Zambia and China, he said, have developed cordial relations in the last 40 years in the health sector which has resulted in the improvement of both infrastructure in the sector and capacity building of health personnel.
"We would like to express our gratitude to the team for helping in strengthening our health system. Since 1978, Zambia and China have collaborated in the health sector," he said.