UK could 'lose influence' on EU security and defense policy
China Daily | Updated: 2018-05-15 09:45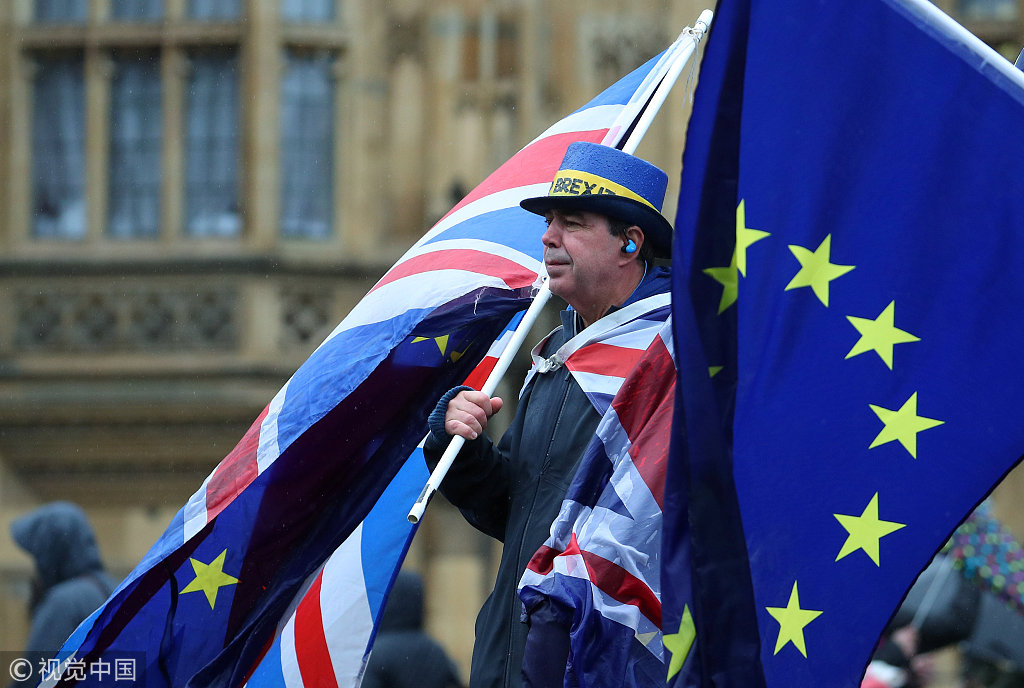 LONDON - The United Kingdom may lose its influence on EU security and defense policy after it leaves the European Union, according to a parliamentary report on Monday which urges the government to put forward proposals for future cooperation.
EU common security operations contribute significantly to Britain's foreign policy priorities, the report from the House of Lords EU External Affairs Sub-Committee said.
"Post-Brexit, the UK may be able to continue participating in them, but it will not have the influence it currently enjoys in the development, planning and leadership of missions and operations," it added.
To maintain engagement with the EU on wider security and defense, Britain should seek to negotiate observer status in the EU's planning and decision-making bodies, committee Chair Baroness Verma said in a statement.
EU Common Security and Defence Policy missions have contributed significantly to UK foreign policy, she added, citing Operation Atalanta, the EU's flagship anti-piracy operation which Britain leads, as a good example.
Britain should continue to take part in them after Brexit, particularly in the western Balkans, and the Horn of Africa, the report said.
However, the current model for third country participation offers a more limited role for the UK after Brexit than that envisaged by the government, it said.
"The Committee strongly urges that the (Foreign Office) develops and transmits to the EU detailed proposals for future cooperation in the area of foreign policy and defense," it said.
It should do this before next month's European Council meeting, it added.
Prime Minister Theresa May has long said she wants the closest possible security ties with the EU, arguing that it would only reduce the continent's safety if established organizations and communication lines were broken or weakened.
EU leaders are keen on keeping the closest possible security relations with London, one of the world's leading powers in intelligence. But the European Commission, which is negotiating for governments, said EU rules do not allow such access for nonmembers.
Reuters