Sichuan earthquake victims remembered
By NA LI in TORONTO | China Daily USA | Updated: 2018-05-16 00:26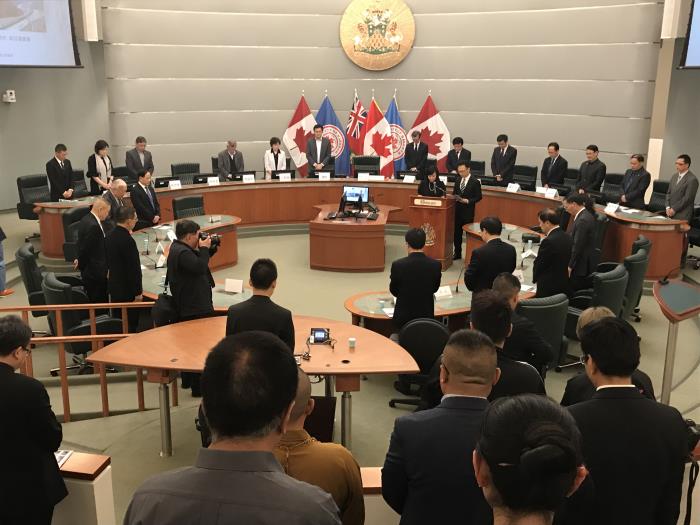 The Chinese community of Canada remembered the victims of the 2008 Sichuan earthquake last Saturday in Markham, Ontario.
Around 200 Chinese Canadians attended a photo exhibition and gathering to commemorate the 10th anniversary of the massive disaster.
According to Liu Xi, president of the Federation of Canadian Sichuan Association, the event was one of the main activities in a series of remembrances taking place around the world.
On May 12, 2008, a devastating 8.0 magnitude earthquake struck Wenchuan County in southwestern China, leaving 87,150 people dead or missing and nearly 5 million homeless.
Former Liberal MP Jim Karygiannis said he couldn't help but remember the hard work that Chinese Canadians and the rest of the community did to answer the call for help 10 years ago.
"I was proud to stand shoulder to shoulder with them in all aspects of the fundraising drive, the call to protect their loved ones and for the Canadian Government to assist," said Karygiannis.
Karygiannis and the Chinese Community joined forces in an effort to raise money for thousands of victims immediately following the disaster by opening a bank account to handle financial donations.
He also called on Canada's then Conservative government to take action by committing $10 million immediately for rescue and relief efforts.
With their efforts, Ottawa agreed to match dollar for dollar money raised by Canadian non-governmental organizations for the victims and set up a one-time charitable tax number through the Canada Revenue Agency issued to community organizations that collected relief funds, which made Canada the largest global donor in 2008.
Karygiannis said he and his wife visited China a year after the earthquake, and they truly saw the resiliency of the people in the region as they worked to re-build their lives.
"I can't believe that it's been ten years since this horrific event," said Frank Scarpitti, mayor of Markham. "There's no doubt that the world mobilized and tried to help out when the disaster happened, and I remember with great pride the efforts that were made in this community to come together."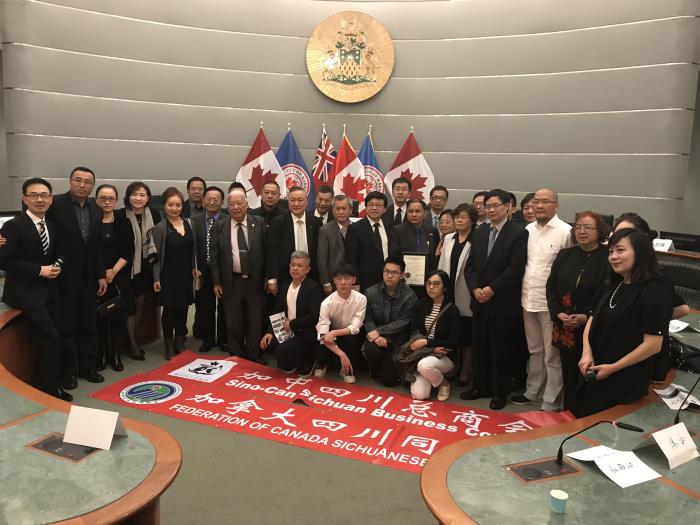 Over the past decade, the Chinese community in Canada remembered the horrific event by displaying the reconstruction progress in Canada, the homeland of Chinese friend Dr. Norman Bethune.
"Ten years on, today we're still deeply grateful to those who extended helping hands to us when we had a hard time," said Bang-Ju Jiang, former president of the Sichuan Community and coordinator of the Sichuan Wenchuan Earthquake Relief Committee.
"We will never forget those Canadian friends for their generous and strong support delivered to disaster-hit areas ten years ago," said Wang Hao, president of Sino-Can Sichuan Business Council. "We will always appreciate it and keep in mind."
According to Chinese President Xi Jinping, after a decade of recovery, the area had "achieved remarkable achievements in restoration and reconstruction work, providing useful experience and enlightenment for the international community in post-disaster reconstruction work".
Contact the writer at renali@chinadailyusa.com