UK artist pounds the pavement in Beijing to create unique map
By Bo Leung in London | chinadaily.com.cn | Updated: 2018-05-16 00:37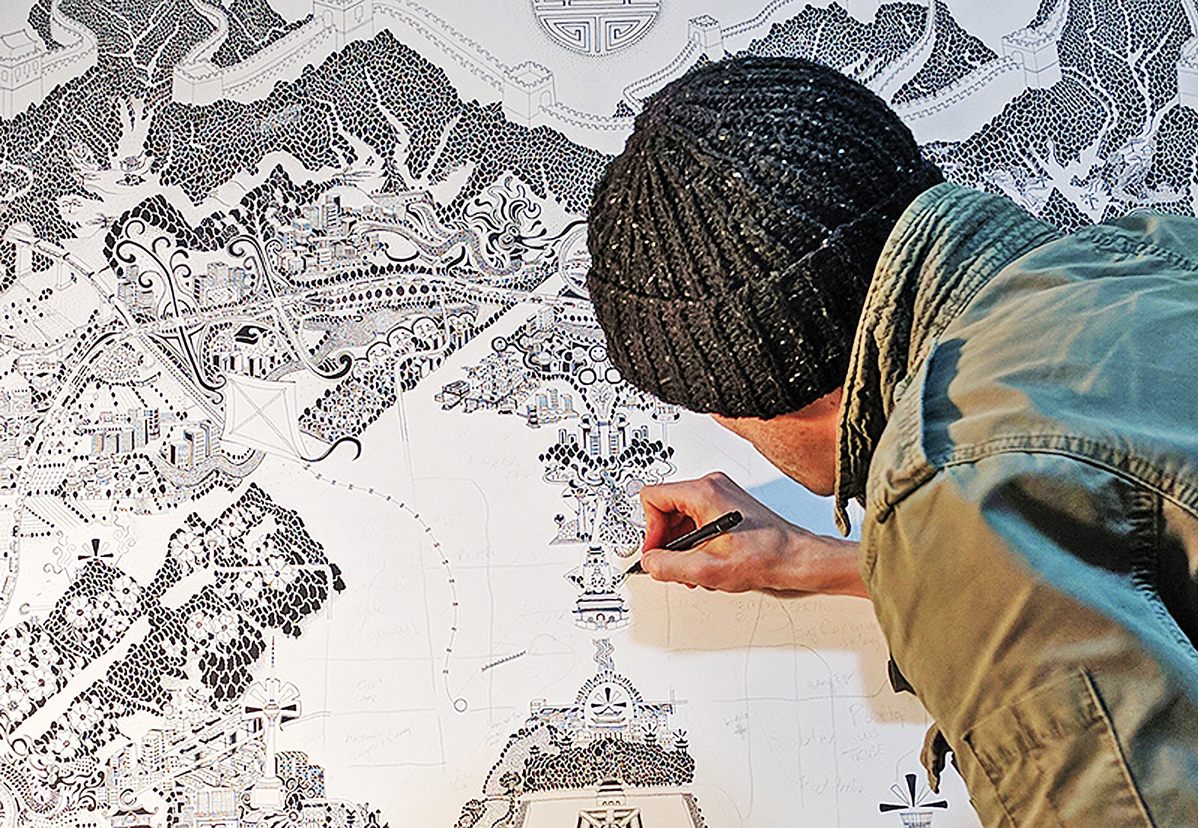 A British artist has covered thousands of kilometers on foot in Beijing while on the road to creating an intricate new map of the capital.
Gareth Wood, who uses the pen name Fuller for his art, walked across the entire city, including a complete circumnavigation of the Sixth Ring Road.
After more than 1,000 hours of detailed drawing, he completed his work of art in just under a year.
The 37-year-old, who has also drawn maps of Bristol, in Southwest England, which is now displayed in the Bristol City Museum and Art Gallery, and London, which is now in the British Library, said he "underestimated the scale" of Beijing.
He said he began drawing maps as a way of combining his interest in culture, society, and exploration and decided to "use the map as a platform to document my experiences and other people's experiences in an urban place".
During his first few months in Beijing, he observed his unfamiliar surroundings.
"It's a very different place," he said. "It's a mega city, rather than the cities I am used to. So, just to understand the scale, I walked around the Sixth Ring Road, to see how big it was and to observe Chinese culture."
Wood visited Beijing in 2014 and took a cycling tour of the Great Wall, after which he "fell for the culture".
"It was such a fascinating place and I just wanted to come back," he said.
So, he returned in 2017 with plans to draw a map.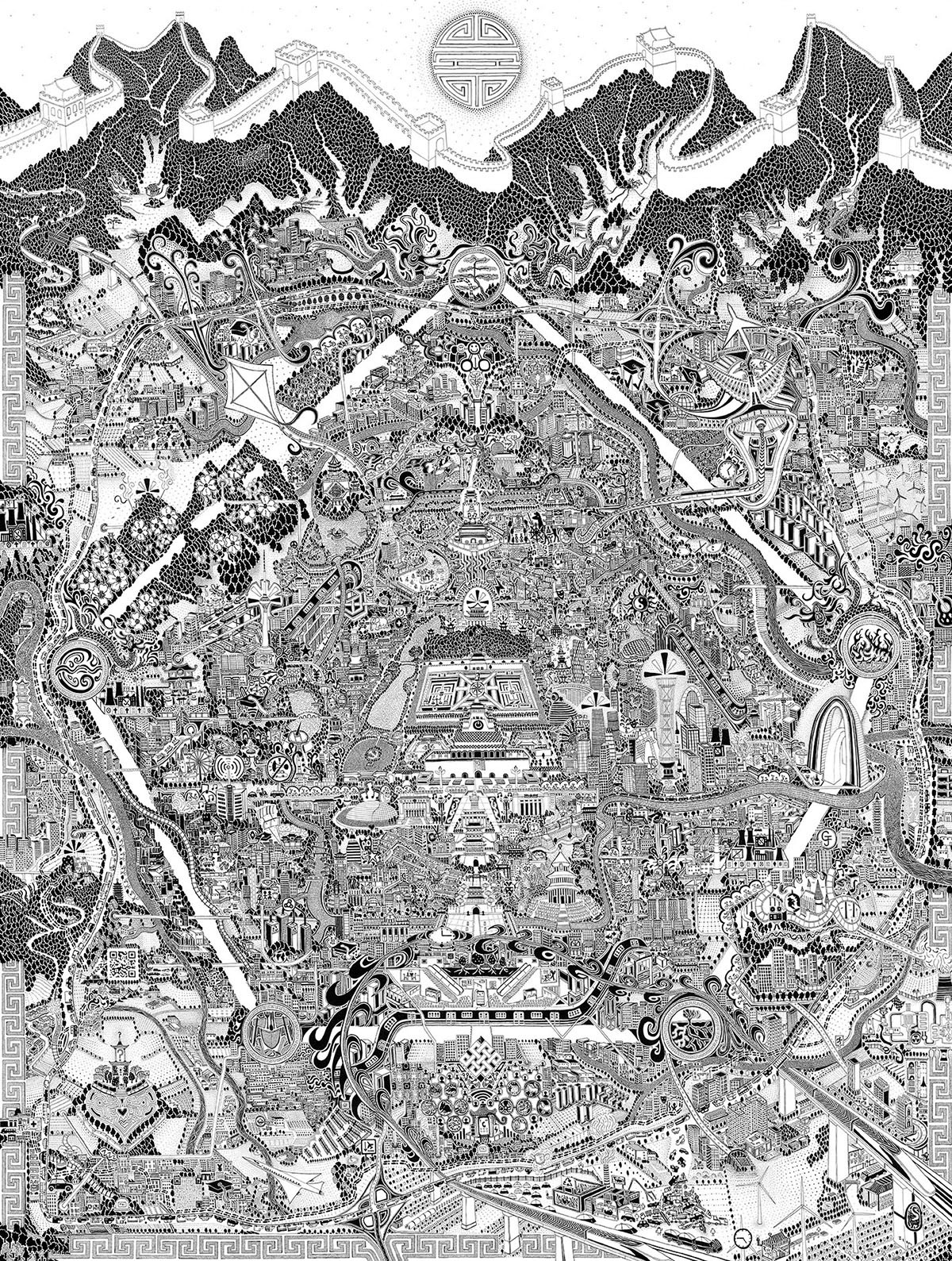 During his research, Wood looked for things that made the "gigantic" city stand out, such as the infrastructure, its high-speed rail network, and bike-sharing schemes.
"The whole process was almost inquisitiveness. It was like all my senses came alive and I was educated every day. It was very stimulating," he said.
While there, he sometimes explored the city at night, and once fell into a drain and twisted his ankle, but he said the result was worth the effort.
"The project was to draw a very important piece of art about a major world city and it was quite a serious undertaking. I think it looks good. I'm quite pleased with it."
He added that the reaction from Beijing residents has been positive, so far.
"Many have been astonished or amazed at the level of understanding that I've managed to have in such a short space of time," he said. "When I tell them I walked the ring roads, they can't understand why anyone would do that, walking close to the roads and dipping in and out of towns."
Wood said he is keen to learn more Mandarin and would like to draw a map of another Chinese city.
"Shanghai is of interest, or perhaps a Chinese city that is twinned with an English one," he said.