Tongguanyao Museum opens in Changsha
Chinaculture.org | Updated: 2018-05-16 17:02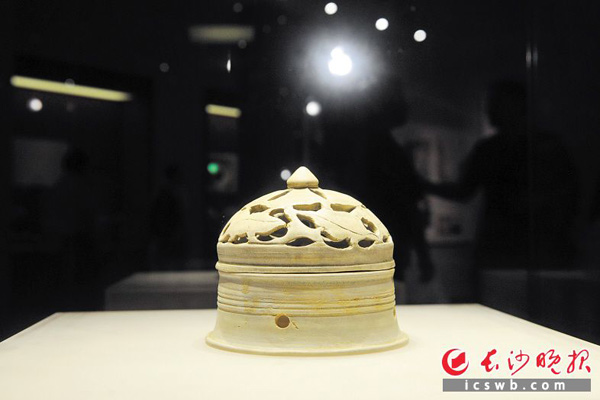 According to the leading official of the management department of the site, the Tongguanyao Museum is a special museum with the theme of "poetic earthenware" and the development history of ceramic culture at the Tongguanyao site in Changsha. It is located at the northwest corner of Tongguanyao National Archaeological Park, with an area of 11,436.5 square meters and an exhibition area of 6,272 square meters. The museum is mainly brown in color and seven of its exhibition halls interpret the culture of cultural heritage for the millennium.
Taking archaeological data as its core, the museum combines cultural relics, documents, sandbox models, recovery scenes, multimedia presentations, text and charts together with the most advanced display methods to lead visitors through the colorful society of the Tang Dynasty (618-907) and help them explore the magnificent legend of Tongguanyao in Changsha.
"We will pay more attention to the preservation, utilization and inheritance of historical sites; accelerate the application for world cultural heritage; promote the rejuvenation of Tongguanyao; and strive to build the ancient town into a new business card for Hunan's opening to the outside world, a new hot spot for tourism in an ancient town in China, and a new bridge for the Belt and Road Initiative," said Kong Yucheng, secretary of the Wangcheng district committee of the Communist Party of China.
The museum opens free to the public before June 1, 2018.