Huge growth in China's shared bike, ride-hailing markets
By Ren Xiaojin | chinadaily.com.cn | Updated: 2018-05-16 20:47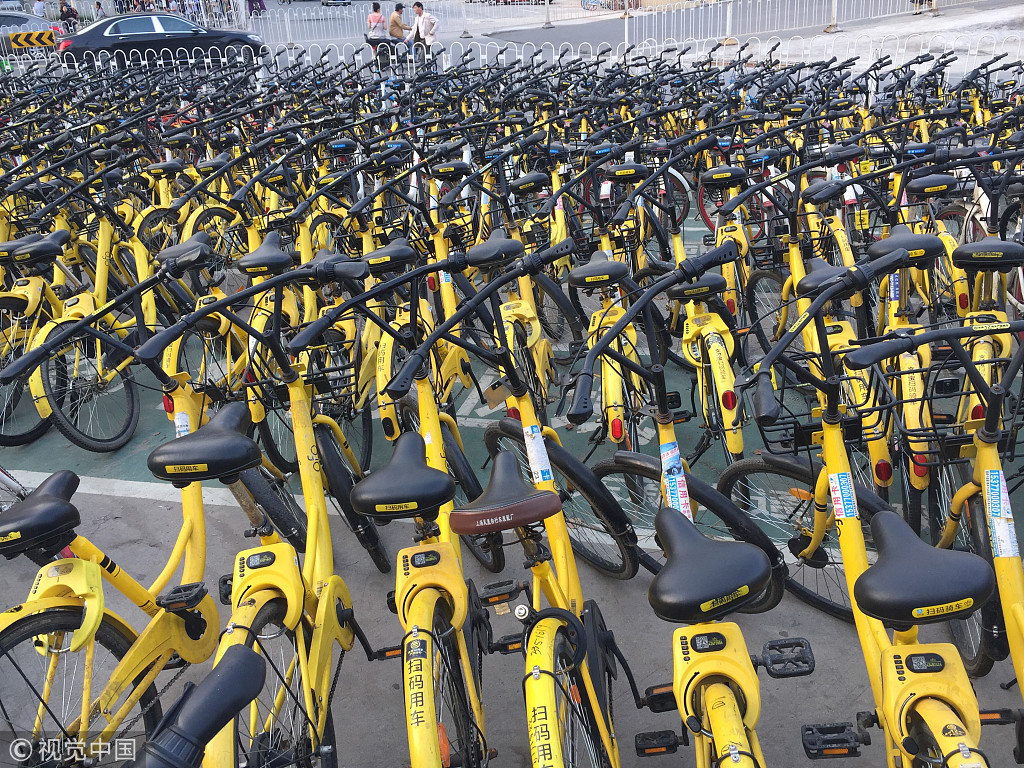 The market size for shared bikes and online ride-hailing has increased fivefold and fourfold respectively in the past three years in China, said the latest report done by international management consulting firm Bain & Company.
"The transaction volume in online ride-hailing reached $23 billion in 2016, outnumbering all other countries' figures combined," said Raymond Tsang, a partner in Bain & Company's Shanghai office.
According to Bain & Company's survey, 60 percent of the interviewees claimed they were traveling more often before the new ways of travel emerged, namely shared bikes and online ride-hailing.
"Seventy-three percent of our interviewees said they have used shared bikes, and 62 percent have used online ride-hailing," said Tsang. The figures in Germany were 9 percent and 29 percent respectively, while only 23 percent of the people surveyed in the United States have used online ride-hailing services.
Tsang said the reason behind China's booming business in internet-dominated commuting was convenient mobile payment.
"Since 2014 Chinese consumers have grown fond of mobile payment. The transaction volume through mobile payment in China is now about 60 times that of the US," Tsang added. "Also residents in first- and second-tier cities were tired of the terrible traffic."
"With more options to travel, Chinese consumers may choose not to buy cars in the future, given the traffic jams and costs generated by cars," he added.
Some 23 percent of car owners and 21 percent of potential buyers surveyed said they would give up buying new cars in the future if alternative ways of commuting become more convenient than driving their own cars.