Starbucks aims to be an integral part of Chinese people's daily lives
By Wang Zhuoqiong | China Daily | Updated: 2018-05-18 11:38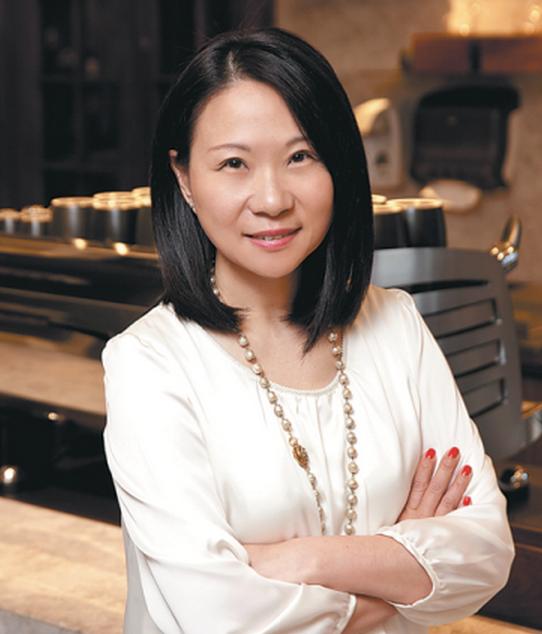 Editor's Note: This year marks the 40th anniversary of China's reform and opening-up. China Daily interviewed top executives of well-known multinational companies for their views on the country's socioeconomic development.
How has your company benefited from the country's reform and opening-up policy?
The reform and opening-up policy is one of the most significant contributing factors to China's unprecedented economic miracle. Since we opened our first store in Beijing in 1999, Starbucks has benefited from the Chinese government's commitment to deepening its socio-economic reform. Today, with more than 3,200 stores across 139 cities, China is the largest, fastest-growing and most strategic market for Starbucks.
We are in China for the longterm and we have been investing "in China, for China" from the beginning. The decision to locate our first international Starbucks Reserve Roastery in Shanghai is a firm demonstration of our belief that global multinationals, like Starbucks, must play an even greater role in supporting China's push to raise innovation-driven development and drive domestic consumption by elevating the service sector.
What is the most unforgettable experience you have had in China?
The opening of the Shanghai Roastery is my most unforgettable recent experience in China. With Chinese cultural elements interwoven into the core of its design, the 2,700-square-meter Shanghai Roastery delivers a one-of-a-kind Coffee Wonderland experience. It offers moments of real connection, and an opportunity to discover the unimaginable possibilities of coffee and retail never seen before in China, or the world.
This ambitious and immersive retail experience that combines coffee roasting, manufacturing, education and retail within a single facility, was possible because of the unrelenting support and guidance from all levels of the government.
Aside from economic development, what progress have you witnessed in China over the past 40 years?
China's rapid economic development has propelled the rise of the Chinese middle class. By 2022, 300 million additional Chinese people will reach middle-class status, doubling the total to 600 million. China's middle class, the largest in the world, will drive unmatched levels of domestic consumption and is rapidly transforming the country's digital landscape.
Over the years, we have witnessed our Chinese customers' evolving lifestyle aspirations and increasingly sophisticated taste.
The strategic investment we made early on to establish a design studio "in China, for China" as a competitive advantage has transformed the customer experience in our stores. Having our own design studio has given us the ability to quickly adjust and tailor to the changing needs of our customers. That means we can deliver unique and locally relevant store formats that create new occasions and differentiated experiences.
Specifically, over the past few months, we have pioneered two new formats, the residential store format in Guangzhou and stores with outdoor pet-friendly areas in Shenzhen and Chengdu.
The introduction of the Starbucks Reserve concept in 2014 aims to cater to our customers' increasing demand for more sophisticated coffee. We have more than 130 stores that serve premium small-lot coffees, each handcrafted by our passionate black apron Coffee Masters.
In addition, the Chinese digital space is so different and in many ways more sophisticated and advanced than the rest of the world. The digital space is highly relevant to our customers and the young Chinese generation today is constantly seeking innovative digital and retail experiences. We have made intentional and meaningful investments to lay a strong foundation for our digital engagement through our China Digital Flywheel.
Through our strategic relationships with Alibaba and Tencent, we have been able to deepen our connections with our customers by elevating their Starbucks Experience. In its first year, the pioneering Starbucks social gifting platform on WeChat, Tencent's social media app, has encouraged millions of everyday simple acts of kindness through the convenient and instant gifting of a Starbucks beverage or digital gift card.
In addition, we have gone on to expand our partnerships to now accept mobile payment via Alipay and WeChat Pay - the two most common forms of payment across China - in our stores. They now account for more than 60 percent of our total tender.
Our aim is that our digital flywheel continues to surprise, delight and exceed the needs of our customers, and to make Starbucks a bigger part of their daily lives.
CV
Name: Belinda Wong
Career:
January 2000 onward: CEO of Starbucks China; general manager of Starbucks Hong Kong; marketing director for Starbucks Asia Pacific; and managing director of Starbucks Coffee Singapore
Previously: Marketing manager of McDonald's China Development Co
Education:
Bachelor's degree in commerce from the University of British Columbia in Vancouver, Canada