Small and smart rockets the way to go
By Joseph Y. Hui | chinadaily.com.cn | Updated: 2018-05-18 14:20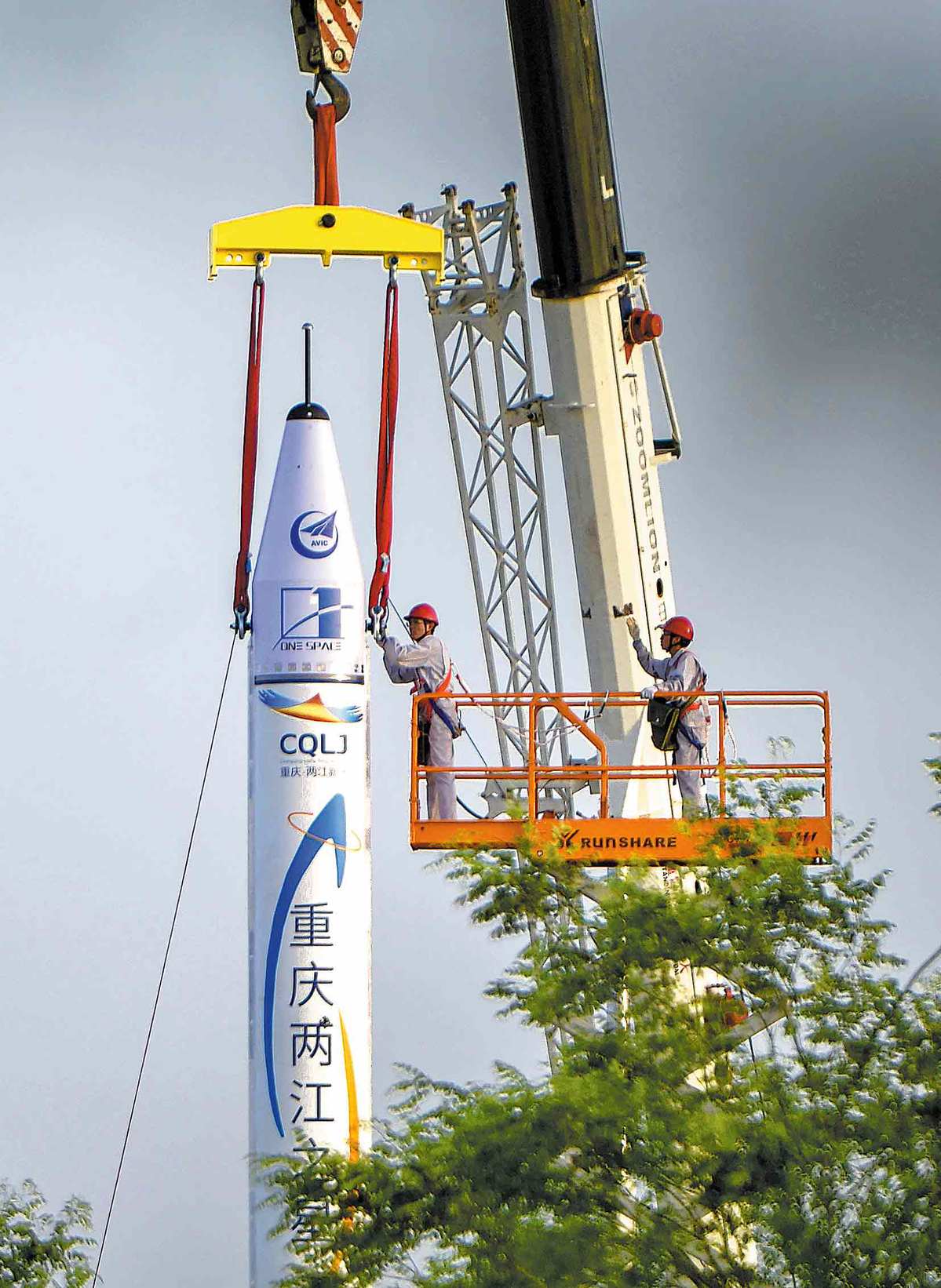 Yesterday, China launched its first private sector developed rocket to enter orbit. This marks a worthy challenge to SpaceX, the US private space transportation company owned by Elon Musk.
Sure, SpaceX has had a string of successful highly visible launches, especially the Falcon heavy launch that sent Musk's Tesla Roadster into the solar orbit. Also, SpaceX is planning Crew Dragon, the next-generation spacecraft designed to carry humans to the International Space Station at a lower cost than Russian rockets, currently the only rockets used to reach the Space Station.
What makes the OneSpace interesting is that at 9-meter-tall, it is the smallest rocket to reach orbit. Eventually OneSpace can carry 100 kg to orbit at a low cost of $10,000 per kilogram, 5 times less than the European Ariane rocket. While SpaceX has achieved the same cost for large satellites, both Ariane and SpaceX do not serve the small satellite market. This leaves the burgeoning sector of micro- and nano-satellites underserved. Many of these very small satellites can provide global internet connectivity as well as fire, pollution, water, and agricultural monitoring.
I believe we can reduce launch cost 10 times further to $1,000 per kilogram thanks to inexpensive and good Chinese rocket manufacturing. Key is making rocket smaller and lighter with metal 3D printing of rocket engines, carbon composite rocket body, and miniaturized electrical and electronic systems. One advance of OneSpace launch was reducing the weight of its battery and onboard communication systems. Extremely high-pressure pumps inject propellant into an explosive rocket engine. This consumes a lot of power. Large rockets even use multi-stage combustion to turbocharge the fuel pumps. Small rockets can use tank pressurization instead of pumps.
What makes $1,000 per kilogram possible is what SpaceX did to make rockets reusable. Most space launch cost is hardware, not fuel. SpaceX plans to reuse its rockets at least 10 times. To date, I am not aware of any small rockets capable of being reused. Both OneSpace and another Chinese startup called ExPace focus on using solid propellants, which is more difficult to refurbish quickly for rocket reuse.
Earlier, I had proposed at my talk at the Chinese Academy of Science using hybrid engines for hypersonic intercontinental travel. These engines allow vertical takeoff and landing (VTOL) using turbine electric propulsion just like helicopters from ground to 10-km altitude. I call that a gentle rocket. From 10 to 50 km, the rocket uses a ramjet to speed up to Mach 6. A rocket engine, which is integrated with turbo-electric propulsion and ramjet, then takes the spacecraft to 100 km and up to Mach 12. We use two of these hybrid engines as booster rockets that can return to the launch site by VTOL.
To achieve orbital speed of Mach 24 and altitude of 500 km, a second stage rocket called the orbiter is ignited. Making the orbiter reusable like the Space Shuttle is difficult as the high Mach 24 speed would make re-entry almost impossible. Here a small and light orbiter makes things easier. We may carbon-carbon composite like the tiles at the bottom of the Space Shuttle. We can lower re-entry temperature with good heat conductivity of carbon nanotubes and the lower weight to surface area ratio. Re-entry made easy much like the landing of a feathered bird.
I am talking about these ideas at the Science Park in Hong Kong on Friday the day after the successful launch of OneSpace. While OneSpace advertised being the Space Hub of the One Belt for Central Asia, I want Hong Kong to be the Space Hub of the One Road for South Asia. President Xi Jinping just announced earlier in the week that Hong Kong should serve China in advancing science and technology. He generously allows China to fund research in Hong Kong. We in Hong Kong will be honored to serve the Motherland by making space flight affordable to all mankind.
Joseph Y. Hui was born in Hong Kong. He studied at MIT and was last ISS Chair Professor at Arizona State University, US. He is returning to Hong Kong to serve as Senior Science Advisor for the Applied Science and Technology Research Institute, a Hong Kong SAR-funded research institute at the Science Park in Hong Kong.