Best bets
China Daily | Updated: 2018-05-19 14:27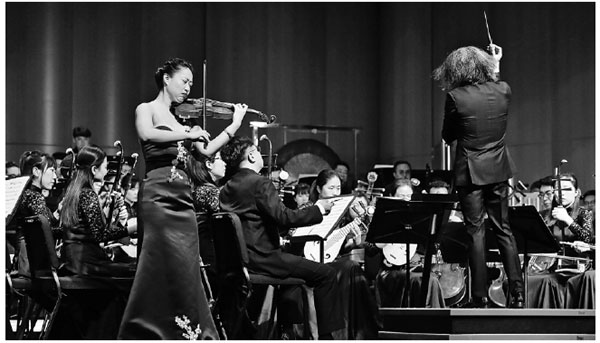 "Chang Ge Xing" Traditional Orchestral Works Concert by Suzhou Chinese Orchestra
Date: May 21 - 7:30 pm
Venue: Beijing Concert Hall
The Suzhou Chinese Orchestra is a professional orchestra organized by the Suzhou city government and Suzhou high-tech zone. It is led by national-level conductor Peng Jiapeng as artistic director and chief conductor. The orchestra is committed to Chinese traditional culture with its name brand focusing on Suzhou's Jiangnan flavor. The Chang Ge Xing traditional orchestral works concert will be held on May 21 in Beijing Concert Hall. Conductor: Peng Jiapeng; Cello: Kang Qiaoxuan; Pipa: Luo Huifang. Tracks: 1. Kiri Kadrabulk (Czech Republic) - "Remote Heart II" for traditional Chinese orchestras (2017); Zhao Jiping (China) - "Zhuang Zhou Meng" for cello and traditional Chinese orchestras (2006); 3. Yuca Teinsu (Finland) - "Amykes" for traditional Chinese orchestras (2015); 4. Zou Hang (China) - pipa concerto "Chang Ge Xing" (2015/2018); 5. Wang Danhong (China) - "The Macao Capriccio" for traditional Chinese orchestras (2015).
The Bolshoi Ballet The Flame of Paris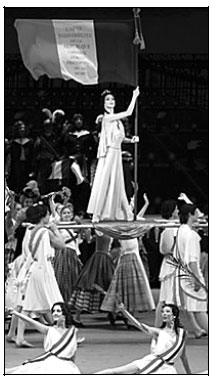 Date: May 22-25 7:30 pm
Venue: National Centre for the Performing Arts
Founded in 1776, the Bolshoi Theatre of Russia has been and will remain, one of the main symbols of Russian culture. It is the main national theater, a bearer of the traditions of Russian music culture and center of world music culture, the spearhead of development for the country's performing arts. Amid a bustling Turkish market, the pirate Conrad falls in love at first sight with beautiful Medora, the ward of the slave merchant Lankedem's bazaar. Conrad kidnaps Medora when Lankedem decides to sell her to the Pasha. Inspired by Lord Byron's epic poem and reworked by Alexei Ratmansky from Petipa's exotic 19th-century classic, this miracle of the repertoire is one of the Bolshoi's most lavish productions. Complete with a magnificent awe-inspiring shipwreck and dramatic scenery, this grand romance allows enough dancing for nearly the entire company and made especially for those who seek miracles in theater. This Bolshoi Theatre production is intended for those who still seek for miracles in theater.
The Little Singers of Paris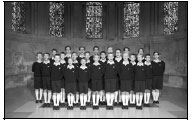 Date: May 31 - 7:30 pm
Venue: National Centre for the Performing Arts
In the summer of 1906, two young students, Pierre Martin and Paul Berthier, were on vacation in the abbey of Tamie in Savoy. They came up a "dream" which plans to start a choir school for child choristers that would travel from church to church, town to town, to carry the living testimony of the authentic tradition of religious music. Their dream came true in the next year. Despite the lack of money, their enthusiasm brought them to settle in an old dwelling in Paris suburb and they started to receive their first scholar. This was the birth of The Little Singers of Paris. The first rehearsal took place on Jan 10, 1907 and the first concert was held in the Parish Church of the Kings of France in October in the same year. It was well-received by music lovers in Paris. The Little Singers of Paris were soon become popular throughout France.