Beidou system hardware, applications under development
chinadaily.com.cn | Updated: 2018-05-24 16:43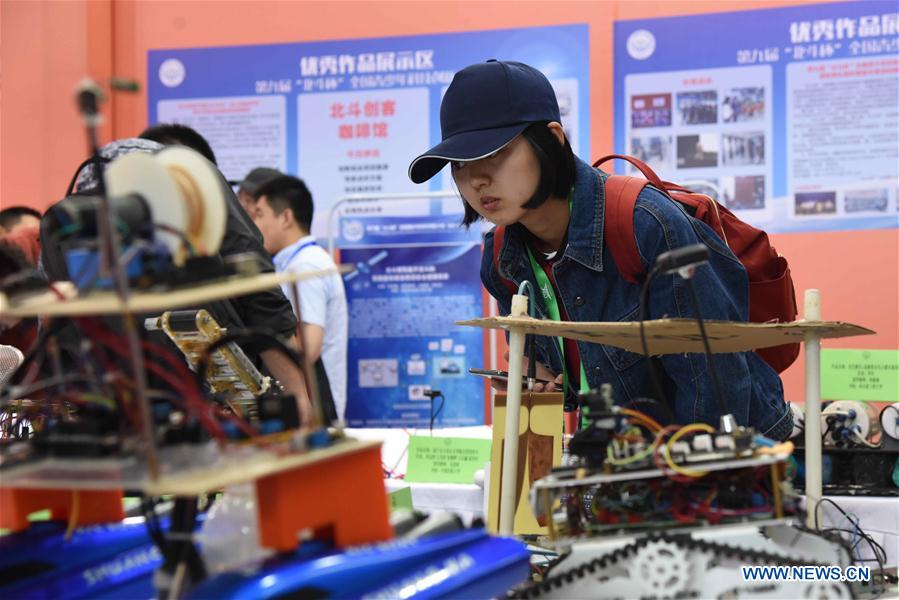 As China's Beidou Navigation Satellite System is taking shape quickly and will provide global services by 2020, related hardware and applications are currently under development, according to the ongoing ninth China Satellite Navigation Conference.
Ran Chengqi, director of the China Satellite Navigation Office, said Wednesday at the conference held in Northeast China's Harbin city that the construction of the country's third-generation Beidou system has entered a fast lane.
He said China has launched eight Beidou-3 satellites into space from November 2017 to March 2018, and 10 other Beidou-3 medium earth orbit (MEO) satellites and one geostationary orbit (GEO) satellite will be launched later this year.
In 2019 and 2020, six Beidou-3 MEO satellites, three inclined geosynchronous satellite orbit (IGSO) satellites and two GEO satellites will also be sent up, according to Ran.
Also at the conference, the Guangzhou-based company Hi-Target Surveying Instrument officially released its radio frequency chip Hengxing-1, which could be used for receiving and sending signals from Beidou-3 satellites.
This chip, of which the Hi-Target company has independent intellectual property rights, adopts a highly integrated design and is available for use in the current four navigation systems from the US, Russia, Europe and China.
It's estimated that Hengxing-1 will be put into production in the second half of 2018 and largely replace imported chips by the end of this year, according to the company.
The country's first rice quality traceability system based on the Beidou system was also unveiled at the conference, in an aim to ensure high-quality rice in Northeast China.