Outstanding intl educators awarded in Beijing
By Li Wenrui | chinadaily.com.cn | Updated: 2018-05-25 15:00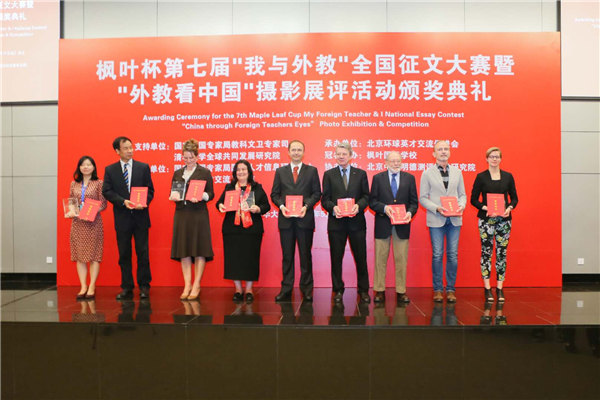 To recognize professionalism and dedication to education, the 2017 International Educator award was bestowed Thursday on 10 foreign teachers during the seventh Maple Leaf Cup "My Foreign Teacher & I" national essay contest awards ceremony in Beijing.
With a wide range of academic backgrounds, these teachers work in universities, academies and international schools around China, many of whom are experts in the national 1,000 Talent Plan.
Xia Mingjiu, a Communist Party Committee member of both China's Ministry of Science and Technology and the State Administration of Foreign Experts Affairs, pointed out the significance of governmental and civil cultural exchanges during China's reform and opening-up.
He sincerely hoped more foreign teachers would devote themselves to the cause of education in China. Working hand-in-hand with Chinese educators, international talents are able to facilitate globalization and friendship as well as contribute to building a community of shared futures.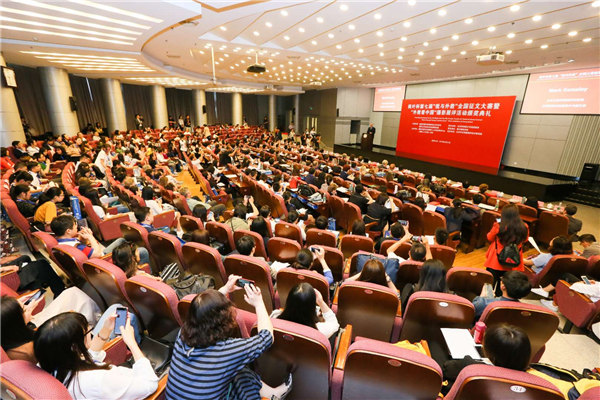 "As educators, we have an important moral responsibility to show young people a way to their own development. Not following us, but a way to think and develop themselves." said John Keith Zacharias, a professor in Peking University from Canada with 30 years' teaching experience in urban planning.
"I always say to my students [that] China is my teacher," said Kelli Teresa Kramer, a teacher of Maple Leaf International School in Dalian, Liaoning province. "When you open your home and your heart to others, they come experience your food and share time and conversation. Our worlds open to one another."
Sponsored by the State Administration of Foreign Experts Affairs, this annual event has been successfully held since 2011. This year, the committee invited nearly 400 guests to the ceremony, including officials from the State Administration of Foreign Experts Affairs, award-winning organizations and individuals, as well as international teacher representatives.
Related Stories