Media Reports: Trump administration reaches deal with ZTE
China Daily | Updated: 2018-05-26 03:49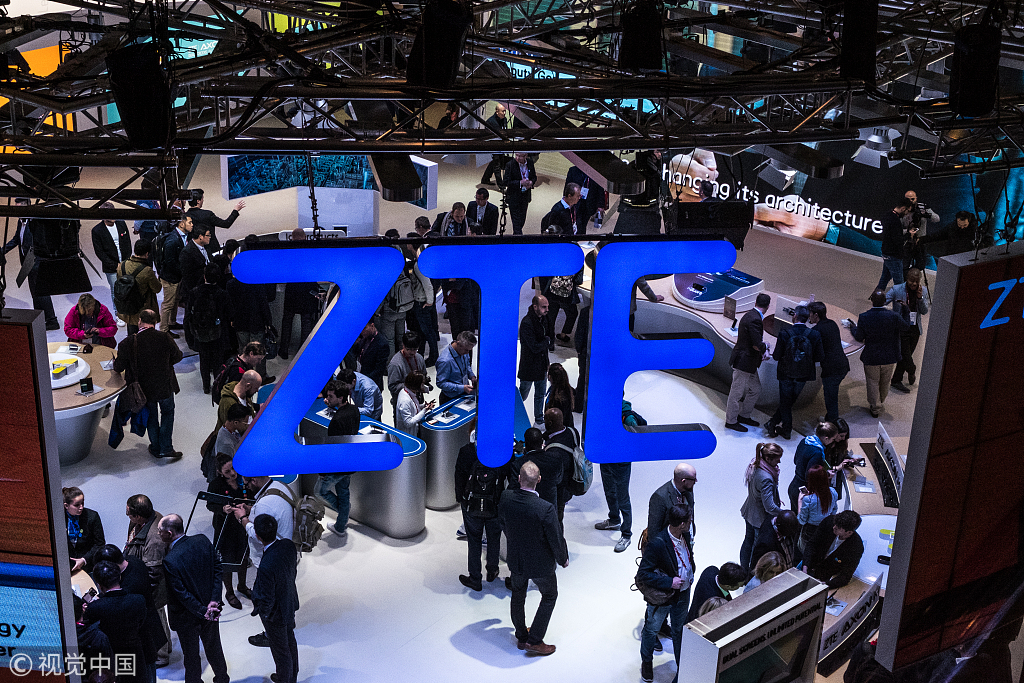 The US Commerce Department has told Congress that it plans to allow Chinese telecommunications company ZTE Corp to buy products from US companies and stay in business, according to US media reports on Friday.
Reuters and The New York Times reported that under the agreement brokered by the Commerce Department, ZTE would pay a substantial fine, hire American compliance officers to be placed at the firm and make changes to its current management team.
In return, the Commerce Department would lift an order that banned US companies from selling their products to ZTE for seven years as punishment for violating US sanctions against Iran and the Democratic People's Republic of Korea. Analysts had said that penalty threatened to put the company out of business within weeks.
Reuters attributed its story to a senior congressional aide. The New York Times cited "a person familiar with the matter". There was no comment from the White House or the Commerce Department.
US President Donald Trump on Tuesday floated a plan to fine ZTE up to $1.3 billion and shake up its management as his administration considered rolling back more severe penalties that have crippled the company.