Views on Shanghai Cooperation Organization
By Cao Desheng/Wang Qingyun/Pan Mengqi | Updated: 2018-06-09 09:38
Ambassadors and a former Kyrgyz prime minister are bullish on the two-day event in the East China port city, which marks the first such meeting since Pakistan and India were elevated to full membership status last year.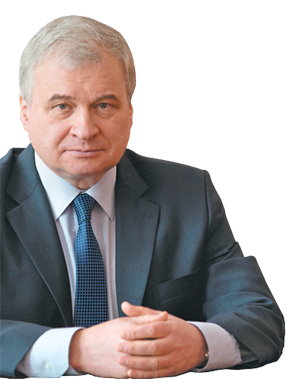 Sino-Russian friendship is the backbone

The ongoing Shanghai Cooperation Organization Summit in Qingdao will be a productive meeting, with opportunities to create good conditions for the organization's future development, said Andrey Denisov, Russian ambassador to China.
Several political documents are expected to be adopted at the summit, which include a Qingdao Declaration, a guideline for cooperation in combating terrorism, separatism and extremism over the next three years; and an action plan to carry forward the Treaty of Long-term Good Neighborliness, Friendship and Cooperation among SCO members for 2018-2022, the ambassador said in a written interview.
As the influence of the SCO on the international stage continues to rise, Denisov said the expanding membership has injected fresh impetus into the organization.
Denisov commended the SCO's expansion of external relations with other international organizations like the United Nations, the Commonwealth of Independent States and the Collective Security Treaty Organization, saying the organization is also considering establishing official relations with the Eurasian Economic Commission to develop exchanges in areas of common interest.
Hailing the development of bilateral relations as "promising", the ambassador said the relationship between Russia and China will undoubtedly be long-standing and involve across-the board cooperation.
The ambassador highlighted the importance of the friendship between President Vladimir Putin and his Chinese counterpart Xi Jinping in guiding bilateral ties, saying the close-working relationship and friendship between the two leaders are of crucial significance in deepening mutual understanding and promoting a comprehensive strategic partnership between the two countries. Denisov said the two leaders will have a series of meetings this year. The intensive high-level political dialogue is a good tradition between Russia and China, he added.
Speaking highly of the China-proposed Belt and Road Initiative, the ambassador said substantial progress has been made in the integration of the initiative with the development strategies of countries involved, particularly with the Eurasian Economic Union.