G6+1
China Daily | Updated: 2018-06-12 07:20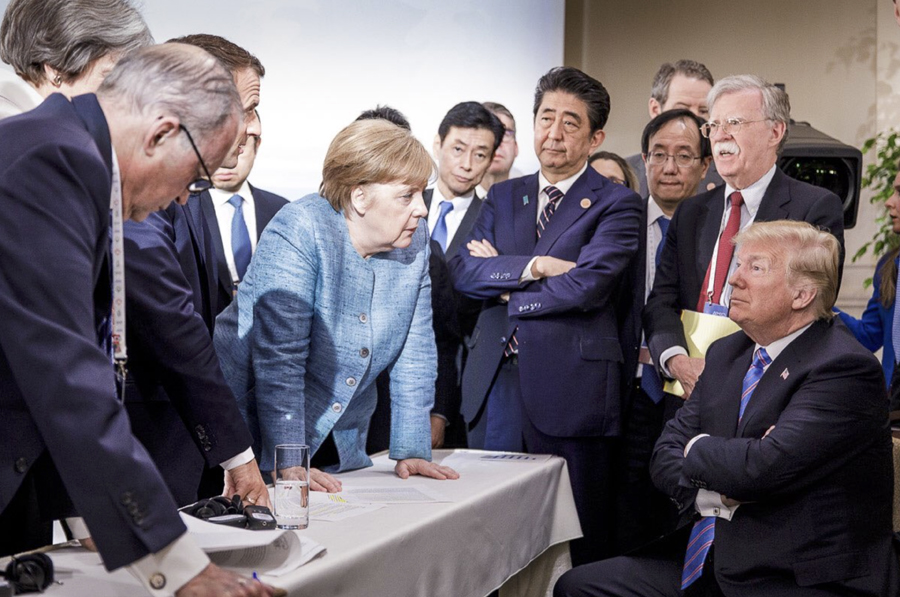 The 44th G7 summit held in Quebec, Canada, ended with the huge divergence between US President Donald Trump and the leaders of the other six G7 Summit countries fully revealed, such that the bloc has been dubbed the G6+1.
The G7 Summit is the annual meeting of the world's most advanced industrial countries-the United States, Canada, France, Germany, Italy, Japan and the United Kingdom-which aims to discuss crucial global issues such as world economy and climate change.
Usually the G7 Summit is a stage to show and strengthen the unity and central role of the Western countries, but this year it shows many disputes and a clear split between the US and the other six countries.
Just before the summit this year, the Trump administration announced it was imposing tariffs on steel and aluminum imports from the European Union, Canada and Mexico, which provoked strong opposition from these countries. President Donald Trump's unipolar and protectionist economic stance and policies undermine the US allies' interest, which resulted in the huge divergence during this G7 summit.
President Donald Trump tweeted after he left the summit that he has instructed the US representatives not to endorse the joint communiqué released at the end of the G7 summit.