More value for DPRK coins
China Daily | Updated: 2018-06-13 09:35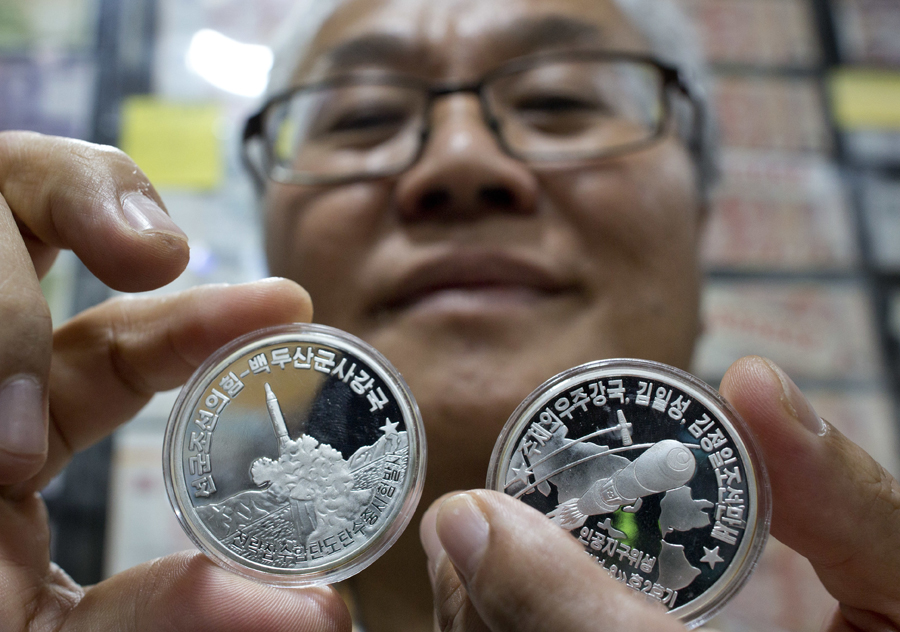 Stamped with images of "Eternal President" Kim Il-sung, national monuments or even ballistic missiles, coins minted in the DPRK are renowned among collectors for their scarcity, partly due to international sanctions that outlaw them from being auctioned.
Now collectors in Singapore who have spent tens of thousands of dollars acquiring the coins are happy that Tuesday's summit is driving up prices and ushering first-time buyers into the market.
Joseph Poh, who has been buying and selling DPRK coins for two years, made his largest sale after the confirmation of a summit between DPRK's top leader Kim Jong-un and US President Donald Trump.
He sold two, five-ounce gold coins to a first-time buyer at $22,500 each. There are only three in circulation and Poh had purchased them for just under $14,000 each.
"Every day we are making money, because now more people know about North Korea (the DPRK). The collectors are coming every day," Poh said.
The coins aren't always pricey. One can expect to pay $15 for uncommon copper currency, said Poh, who owns the United Numismatic Center, which has been dealing with coins, bank notes and stamps for decades.
Still, the market is narrow. UN Security Council sanctions have put restrictions on the DPRK's exports, which prevents its coins from being sold at auctions.
AP