UN shuttle diplomacy aims to avert assault on Yemen port of Hodeidah
China Daily | Updated: 2018-06-13 09:35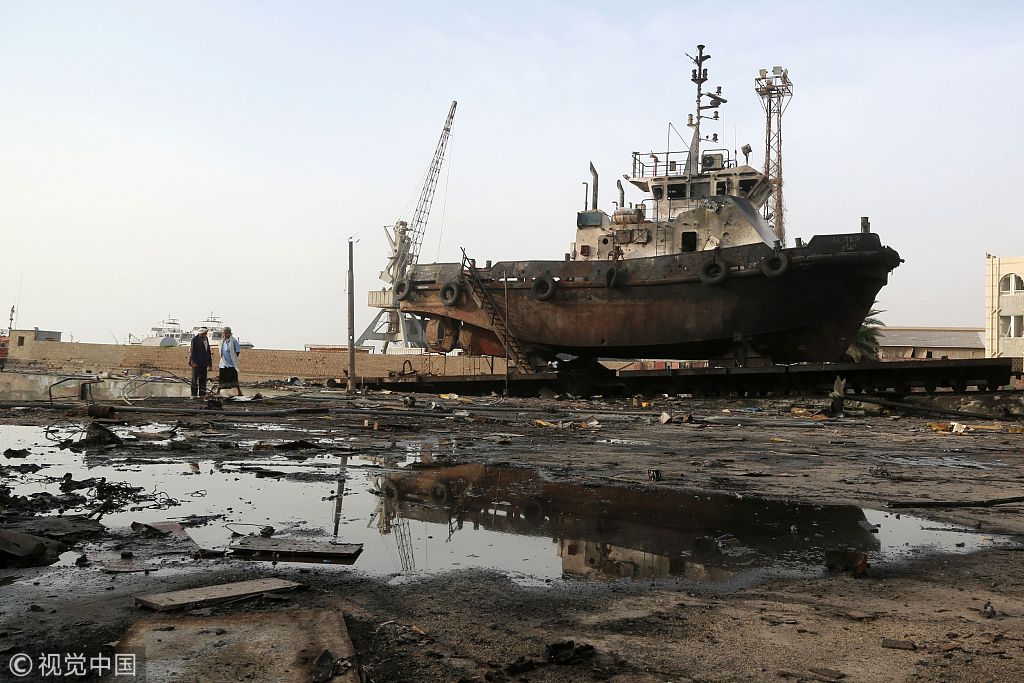 UNITED NATIONS/WASHINGTON-The United Nations is engaged in "intense" shuttle diplomacy between the Houthi group in Yemen, the United Arab Emirates and Saudi Arabia in a bid to avert an attack on Yemen's port city of Hodeidah, UN chief Antonio Guterres said on Monday.
A Saudi-led coalition military attack or siege on the Houthi-held western city, long a target in the war, could cost up to 250,000 lives in a worst-case scenario, the UN has warned. The Red Sea port is a lifeline for millions of people, handling most of the country's commercial imports and humanitarian aid supplies.
Heavy fighting in Yemen between pro-government forces and the rebels has killed more than 600 people on both sides in recent days, security officials said on Monday.
Government forces, backed by a Saudi-led coalition, have been advancing along the western coast in recent weeks as they battle the Houthis. The fighting has escalated as government forces got close to Hodeidah, a vital lifeline through which most of Yemen's food and medicine enters.
The officials spoke on condition of anonymity because they were not authorized to brief the media. Witnesses, who asked not to be named for fear of reprisals, said the fighting has forced dozens of families to leave their homes.
The UN Security Council met behind closed doors on Monday at the request of Britain to be briefed on the situation after heavy fighting erupted near Hodeidah on Friday and Saturday.
"We are, at the present moment, in intense consultation," Guterres told reporters on Monday. "I hope that it will be possible to avoid a battle for Hodeidah."
Correspondence sent from European donor governments to aid groups in Yemen on Saturday warned that "a military assault now looks imminent", according to the text of the correspondence seen by Reuters.
"The Emiratis have informed us today that they will now give a 3-day grace period for the UN (and their partners) to leave the city," it said.
When asked about the three-day deadline to NGOs, Saudiled coalition spokesman Turki al-Malki said at a news conference in Riyadh: "We are working through open and continuous channels with the UN envoy to give a chance for a political solution."
He said past and present UN efforts had been met with "intransigence" by the Houthis who he said have refused a political solution to end the crisis.
The UN relocated members of its international staff from Hodeidah on Monday.
Doctors Without Borders said it has "temporarily" suspended operations in northern Yemen after an airstrike on Monday hit a cholera treatment center it runs in a rebelheld district.
Guterres said UN Yemen envoy Martin Griffiths was shuttling between Sanaa and the UAE and Saudi Arabia.
US Secretary of State Mike Pompeo on Monday called on all parties "to honor their commitments to work with the UN".
Reuters-AP-Xinhua